Meet the women behind it Mondo Kaos
Yours is the owner of Mondo Kaos and since the opening in 2006 she is 'the boss of it all'. Ditte has a fondness for the 'quirky' and alternative, regardless of whether it is within clothing, design, interior design or lifestyle. Yours is crazy about 40s, 50s og 60s, which of course is reflected in the aesthetics of the store.
On a daily basis, Ditte lives in Santa Monica with her 15-year-old son Charlie, who is in high school, and they also share a home with their two cats, Cornelius & Minnie.
In her spare time, she loves going to flea markets, of which there are plenty in LA (Tip to Mondo Customers: Your favorite is the 'Rose Bowl' in Pasadena), here she finds just the fun and unique things that suit her style.
In addition, Ditte loves to run and take long walks by the beach, like down to Venice Beach, which is her favorite place in West LA. In addition, she is crazy about music and loves going to concerts in both small and large venues, as well as 'weekenders' such as Viva Las Vegas (read blog post about Ditte & Kirstine's participation in 2019 HERE!) and 'High Rockailly' in Spain.
'Hjertebarnet' is the shop that Ditte started in 2006, and although the webshop has also become a large part of Mondo Kaos it is clearly the personal contact with customers that has always been the driving force for Ditte.
Therefore, it is also of utmost importance that our online customers get the experience of the same personal service. When we handle orders online, we therefore strive to give customers the feeling of having been in the store and shopping.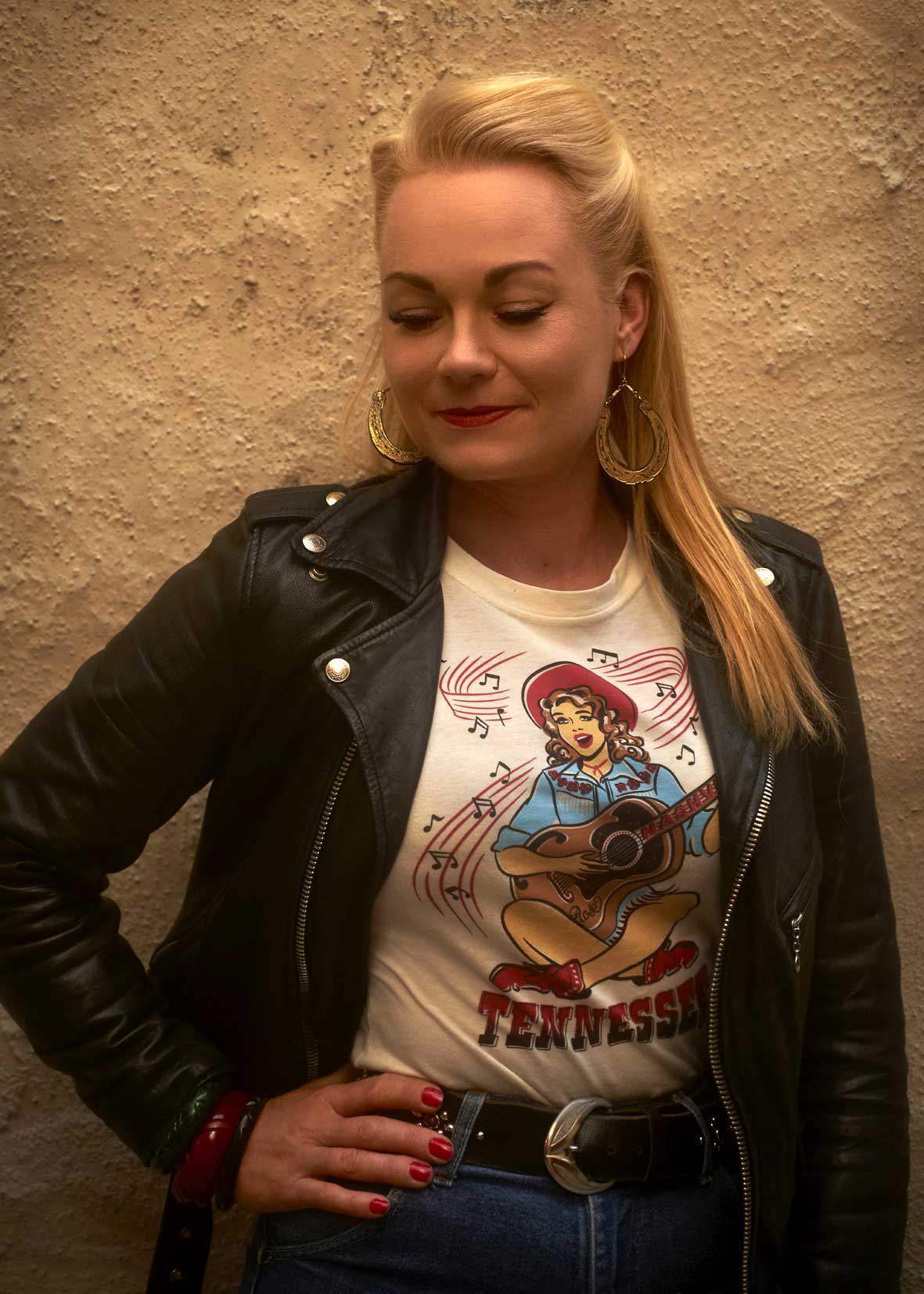 The motivation for Ditte is not just to sell clothes, but to make the customers feel 'empowered'. The clothes must be a way of expressing oneself. The customers in Mondo Kaos must experience that it is not their bodies that have to fit into the clothes, but the clothes that have to fit the body.
Julie is a store manager and day-to-day manager in Mondo Kaos. She joined in the winter of 2022 and is looking forward to making her mark in the future Mondo Kaos. Despite Julie's young age, she has already been in the retail industry for 18 years, 13 of those years in a leading role, and for major international brands.


For Julie, it was natural to apply Mondo Kaos, because she wanted a place where she could combine many years of retail experience with hers love for the vintage and retro universe. She wants to pass on the love of vintage style, with the feeling it gives of feeling good in clothes with the right fit and fit.
Julie lives in Copenhagen with her husband, and in addition to design and clothes, Julie loves music and going to concerts. Here she ranges widely and likes many different genres, but as she herself says "it takes a lot to impress me, as I've definitely seen a bit of everything". In addition, she loves going to ballet performances, and Julie is a cat person with a capital K, and she dreams of having cats again one day. (We note that this is a majority).
Who else can you meet in the store?
In addition to Julie, you can also meet Jeanette, Ellen and Margrete in the store. Of course, they all love the retro and vintage style, and they have all been customers for several years before they started working in the store. That's why they are Mondo ladies at their fingertips and are passionate about passing on both style and personal customer service in their daily work in the store.