PLEASE NOTE THAT FROM 8 MARCH 2023 WE HAVE MOVED TO NEW PREMISES IN FREDERIKSBORGGADE 31, 1360 KÖBENHAVN K.

Mondo Kaos is a vintage-inspired clothing store in Copenhagen K. as well as a webshop that ships worldwide.
We always have a large selection of clothes in retro and vintage style from all the best brands within feminine vintage fashion. We love the vintage style, as it puts the feminine curves in focus, and creates a beautiful silhouette for all women. This means that we always focus on finding the right feminine cut for your figure.
Our range is carefully selected so that the quality and design are always top notch, and we have clothes and accessories for pretty much every taste. Whether you are into a complete retro and vintage style, or you just want a few things to spice up your wardrobe a bit, we can find the right one for you.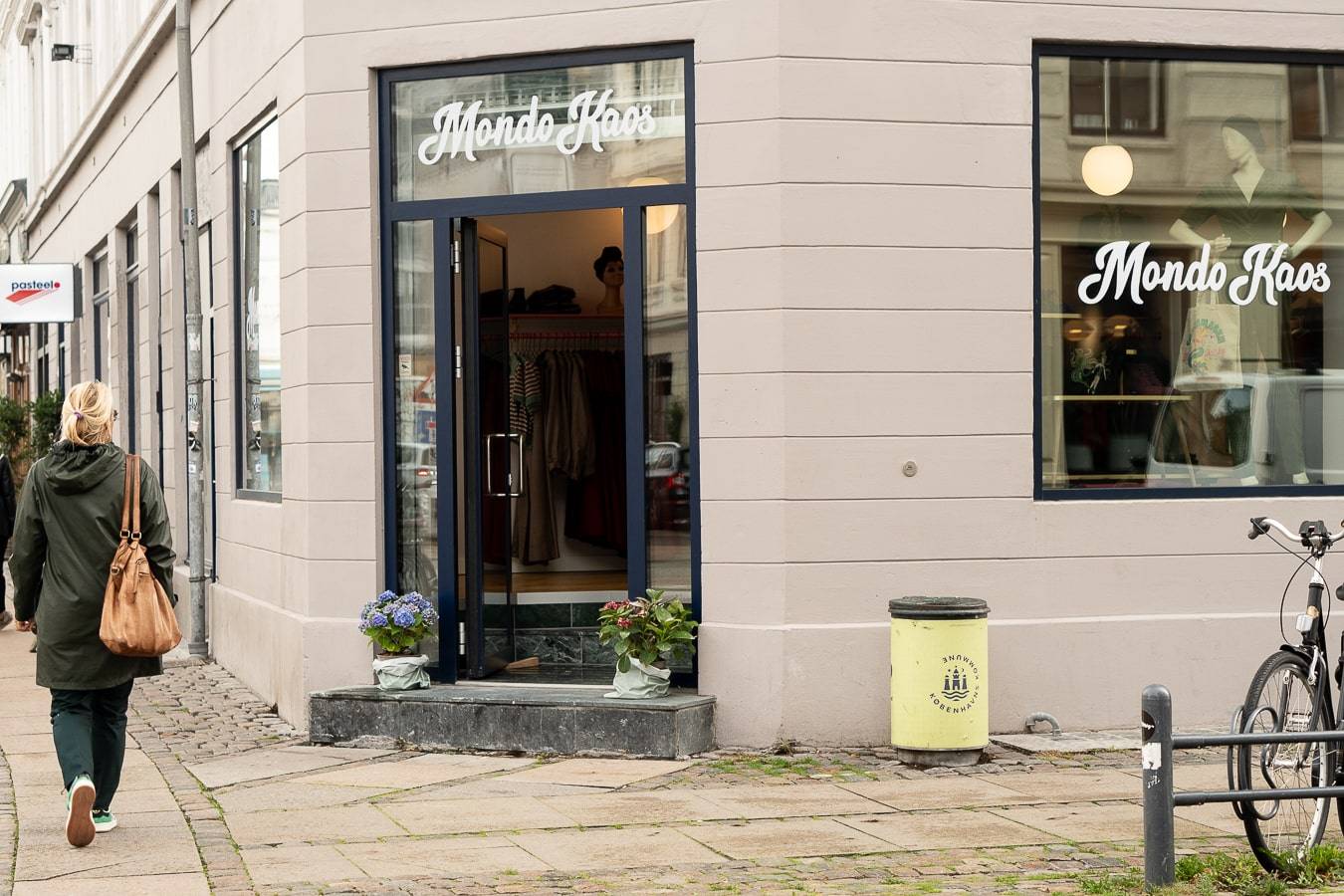 We carry clothes from brands like The House of Foxy, The Seamstress of Bloomsbury, Emmy Design, Miss Candyfloss, Palava, as well as shoes from Nordic Shoe People og Charlie Stone as well as many, many more. Common to all the brands we carry is that they are passionate about designing clothes in vintage style, and that they do so with great love for the details. All our brands are also relatively small and deliver to order, ie. that they do not overproduce. Under each brand you can read more about what they stand for, but the common denominator is quality and design with a penchant for the classic and feminine cuts.
I Mondo Kaos we also have several brands for which we are exclusive dealers in Denmark, and we are constantly looking for new and exciting collaborations, to give our customers the opportunity to shop as uniquely as possible.
All our clothes are newly produced based on fashion from 1940s, 1950s og 1960s. Our clothes are not original clothes made e.g. in 1950s, but clothes made in the style that was prevalent there.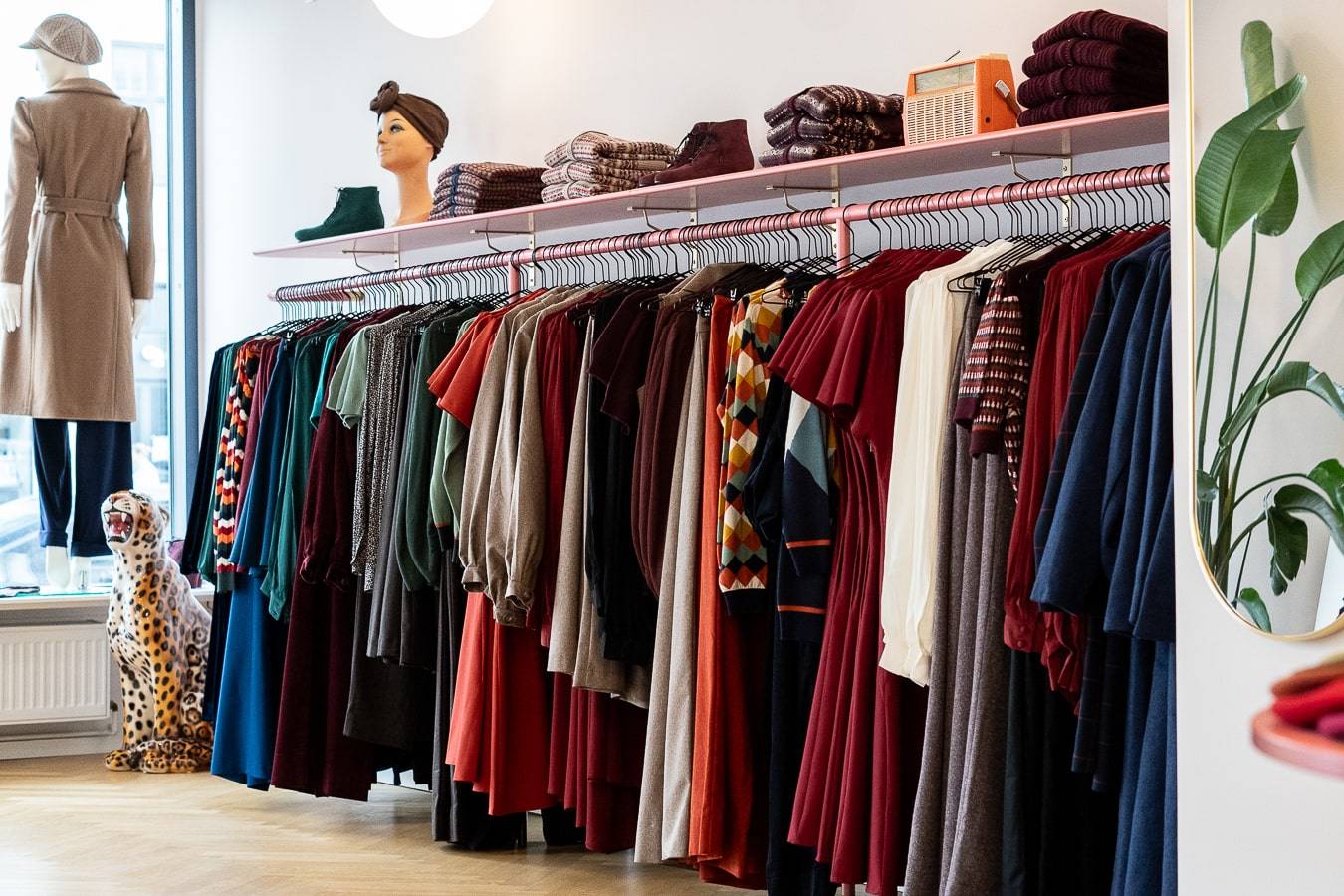 From our cozy shop, we also pack and send the goods you order on the webshop. It is therefore also the same employees that you meet in the store, who answer your inquiries via email or telephone, and who also pack your order on the webshop.
We always strive to give our customers who shop online the same personal service as in the store, as all our customers are equally valued.
We send your package in environmentally friendly and biodegradable bags with GLS.
Usually you receive your package within 1-2 days, but up to high seasons, such as Christmas, it may take a little longer. You can read all about delivery here.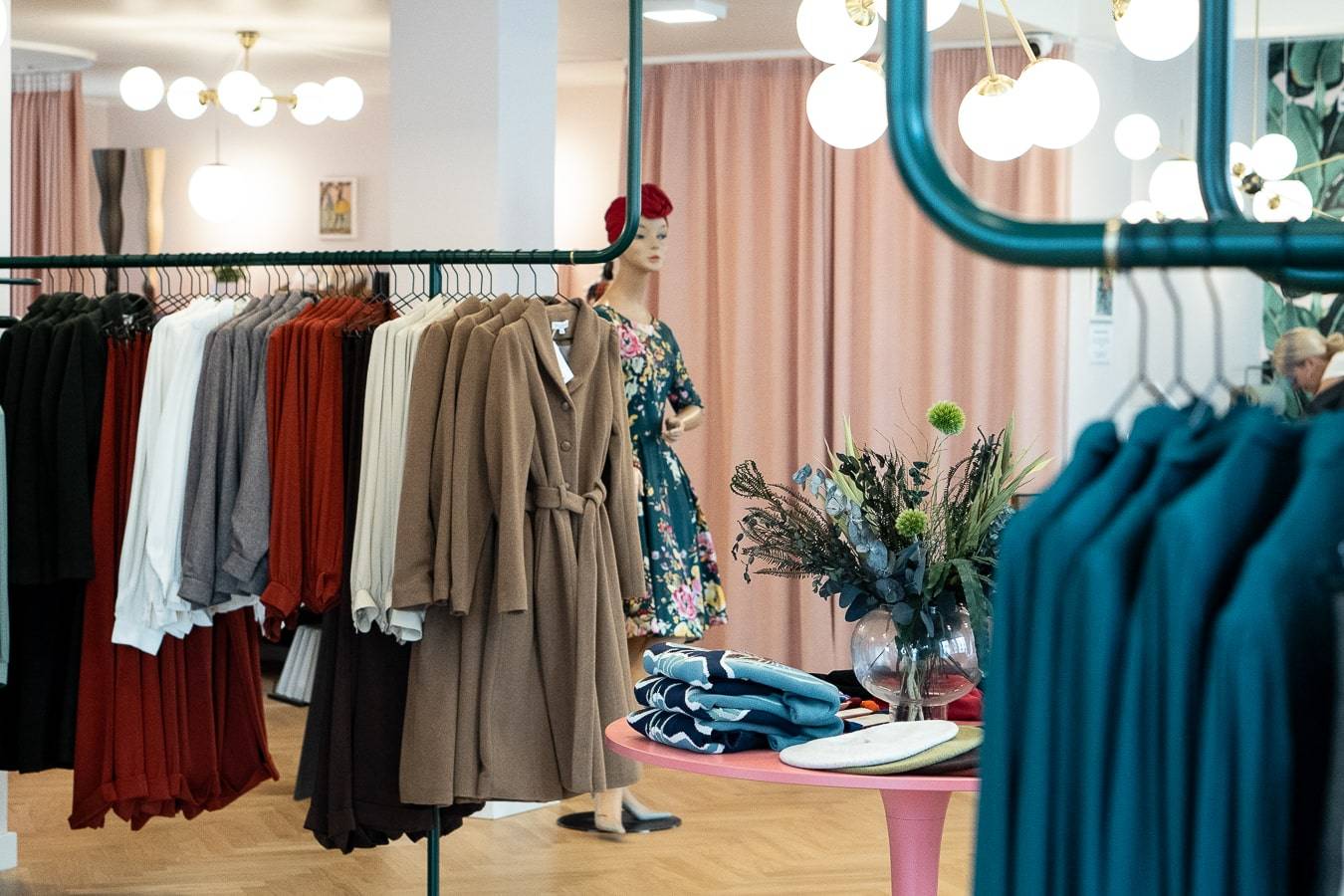 We love to guide and find the cut that suits you. We always have the customer in focus, and it is our goal that everyone who comes in Mondo Kaos, must experience having received the most competent service possible.

In the store, you meet Julie, who is the store manager and is responsible for the day-to-day running of the store Mondo Kaos. In addition to guiding and advising customers, Julie is also always ready with tips on style and styling.
In addition, you will meet Jeanette, owner Ditte and other of our wonderful Mondo assistants in the store, who are all looking forward to helping you through our wonderful vintage universe and giving you the optimal customer experience.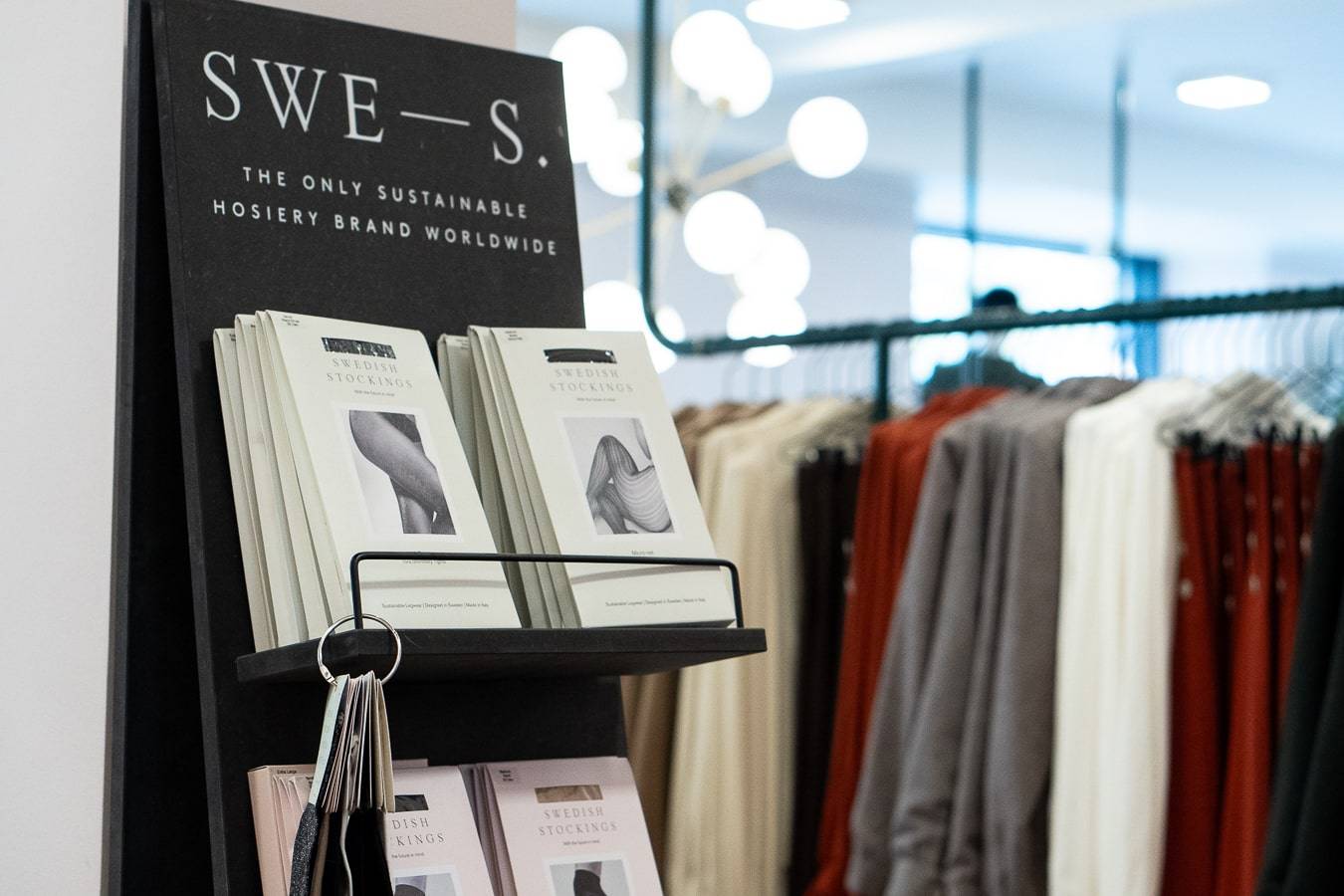 The news comes in regularly, and most often news comes up to several times a week. This is of course possible because we only take a few home of each design, so if you have been gripped by the style, you can follow on Instagram and Facebook.
You can also sign up for our newsletter, and in that way be one of the first to be notified when the news lands in the store.
Have you shopped with us and were super happy with your new purchase? Then take a picture of yourself in your new clothes and make a photo review. It helps other customers to see the clothes, and you even get 10% on the next purchase as a thank you.
We look forward to seeing you in Mondo Kaos/ Mondo Kaos Online store.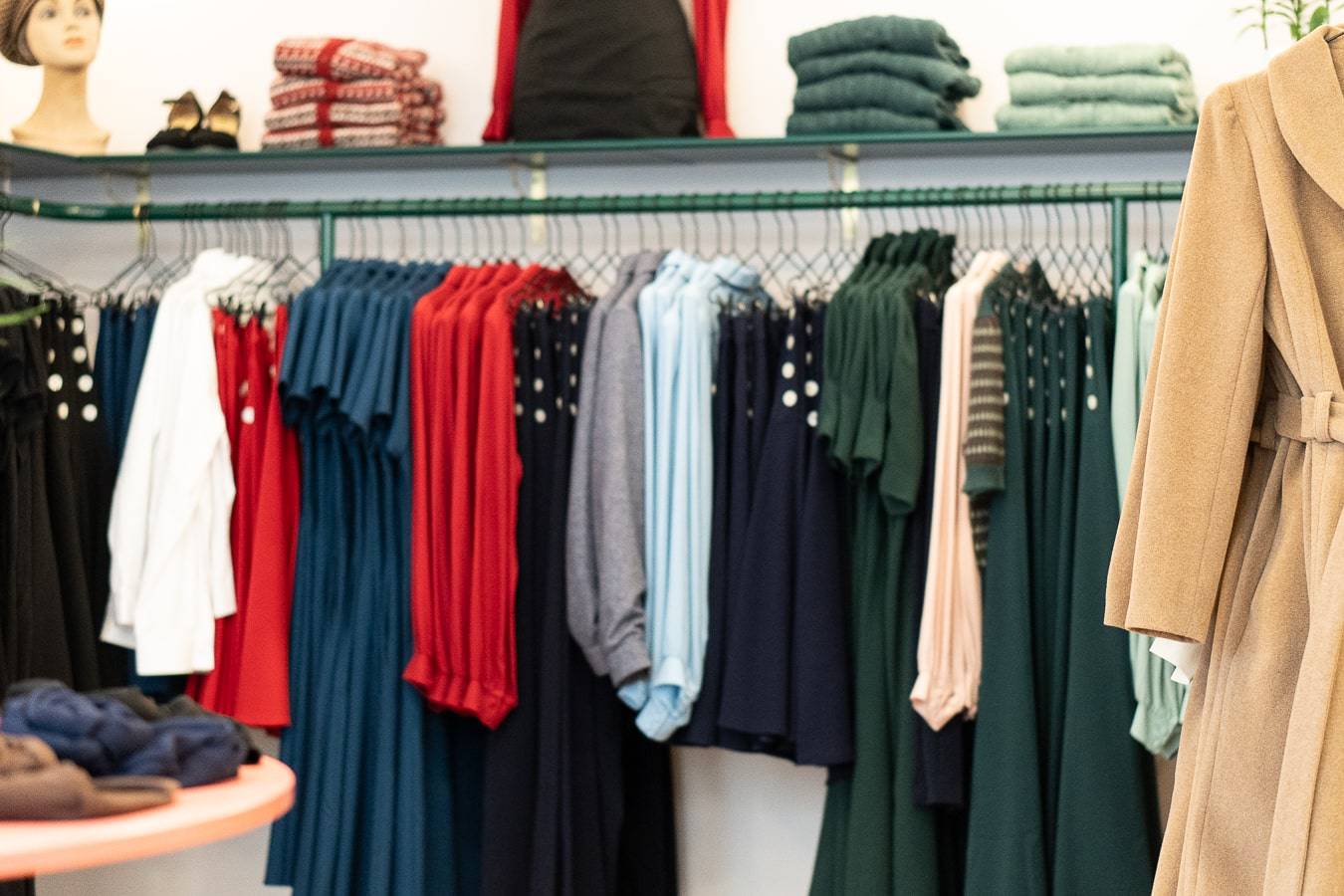 OPENING HOURS IN THE STORE:
Monday - Friday at 10:00 - 18:00.
Saturday at 10:00 - 17:00.

Mondo Kaos
Frederiksborggade 31
1360 Copenhagen K.