Well dressed for the fall.
Mondo Kaos is first and foremost a clothing store, where we sell beautiful dresses, tops, skirts and trousers in the well-known vintage style, which fit perfectly in our Mondo Kaos universe. But to get all the way around the vintage look, we also have accessories in our store and on our webshop.

We select very carefully what we sell of accessories and shoes and just like with our clothes, we only have what we really believe in and can vouch for 100%. Creme de la creme, we think ourselves.
One of these brands is e.g. Rhanders gloves, and that's what they're about today on the blog.
Gloves are used today mainly in the cold months of the year, but have previously been part of everyday wear in all seasons. Beautiful gloves at least give a nice overall look and can add the finishing touch to your vintage outfit.
Rhanders Handsker is a family-owned Danish company founded in 1811, but already from the Middle Ages monks tanned their leather with willow bark in the river Gudenåen. The calamus plant that grew there gave the skin a sweet citrus-like scent, which made the gloves popular.
The calamus plant originates from the steppes of Tibet, but came to Europe with nomads in the 1200th century. It smells of citrus and camphor and became popular for purifying the water with, and for cooking. During World War II, it was used as a replacement tobacco. Kalmus is today a very rare plant, so it is no longer used to tan the skin for Rhanders gloves, but in return has Rhanders Handsker adopted the flower as their emblem. A small gilded calamus flower can be found on the gloves from Rhanders Gloves.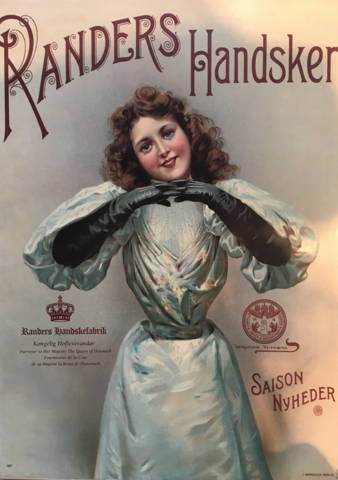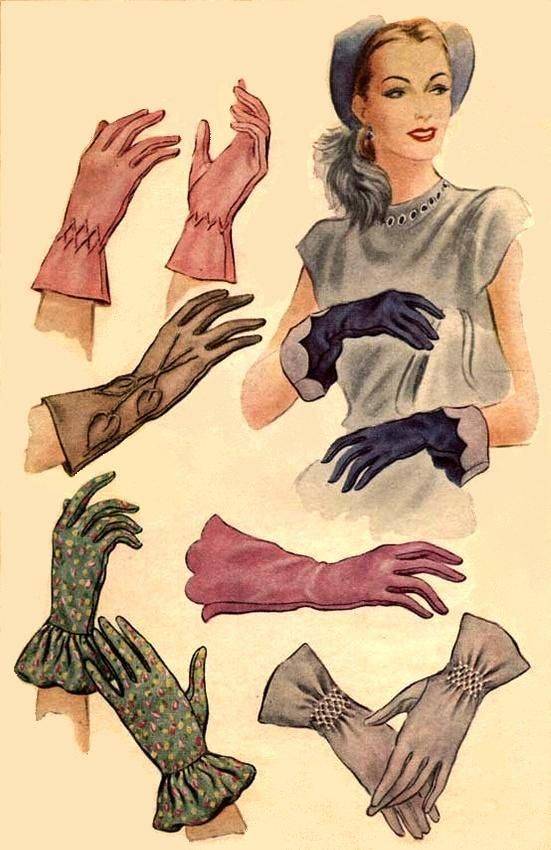 Rhanders Handsker has a long and royal past. It is said that Marie Antoinette swore to gloves from Randers.
Whether this is true is probably difficult to know for sure, but it is true that many other royals, among others. Princess Dagmar, who became the zarina of Russia, wore the gloves, just as they in the royal house today also wear gloves from Rhanders Gloves.
In the cold weather we have to dress well, but it also gives us good reason to find all the beautiful accessories and match it according to desire and need. We have alpine hats from Diefenthal in many colors, we have the wonderful swing coats, beautiful lace-up boots and wonderful cardigans and knitwear. Also, of course, there is the opportunity to put it all together into well-coordinated beautiful sets in vintage style, which just makes even the most boring gray weather day become colorful.
Historically, the very first gloves were reserved for the very rich. Among other things, they found richly decorated gloves in Tutankhamun's tomb. For a long time, gloves were a status symbol and they were worn by kings, queens, popes and bishops. From the 14th century onwards, gloves were worn by everyone with some form of income.

Men and women also wore gloves for various reasons; men wore gloves in war or hunting, besides as a symbol of power and wealth, while women wore gloves for hygienic reasons as well as to keep their hands fine and soft. Gloves, for example, were a must when women were out riding. Soft, slender and pale hands, as well as the gloves themselves, were a status symbol and sign of wealth. On the other hand, women who did harder manual labor could hide their condition by wearing gloves. Their hands would be rough, tanned and powerful. As class differences began to even out, gloves became both a way to hide their condition, as well as to keep disease away.
In addition, gloves were often used consciously as a symbol to represent faith, loyalty, trust, love, honor, or hostility toward others.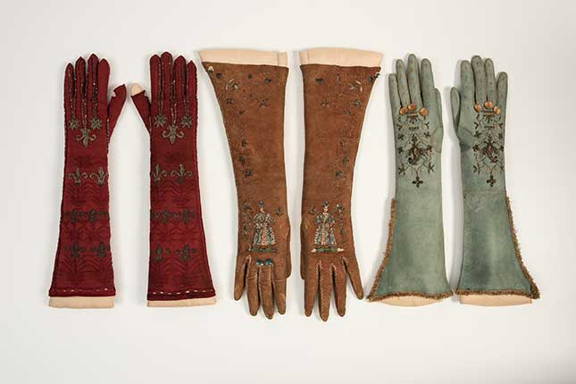 Leather - a sustainable product
In addition to being made of the thin, soft and very stretchy skin, in classic designs, is Rhanders Gloves also made with consideration for the environment and nature. The skin is exclusively a by-product of the food industry, ie no animals are bred for the skin.

The skin is tanned in factories that prevent harmful substances from coming into contact with the environment or people. Textiles used for the gloves are organic and sustainable, and some of them are spun in Denmark.
Leather is also super sustainable as it is very durable when you take good care of it, and can degrade naturally. In fact, there is currently no good alternative. So-called vegan leather is plastic made from fossil fuels, and is many thousands of years about to decompose in nature. So leather when it is made of by-product like here, and you take good care of it, is a really good and durable choice for both shoes and gloves.
How do I find my glove size?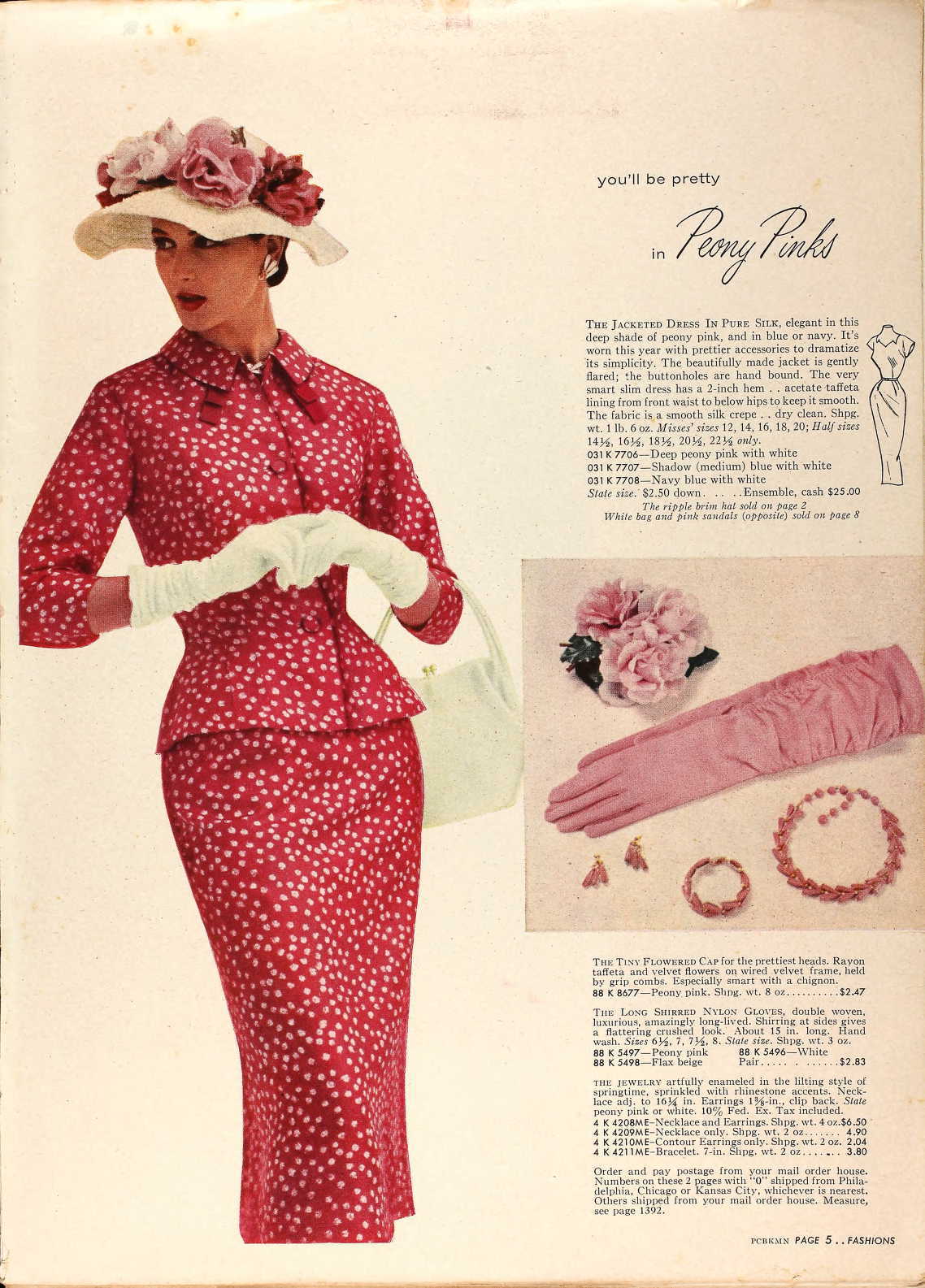 Find your glove size simply by measuring the circumference of your palm (that is, without your thumb) and dividing by 2,7. The number is your size.
Remember that a glove must be fitted at the beginning as the finely processed leather stretches and gives itself to fit your hand just perfectly.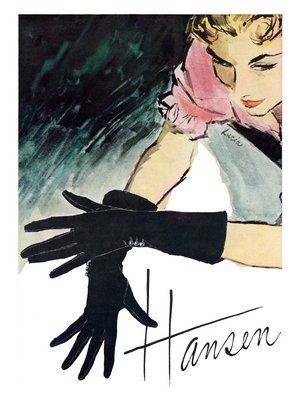 How do I take care of my gloves?
First and foremost, the gloves are made so that they do not need to be sanded or oiled, on the contrary, they just need to be wiped off with a cotton cloth once in a while.
Make it a habit to stretch your gloves every time you wear them. Stretch first the entire glove, then each finger. Keep the gloves flat.
In addition, has Rhanders Handsker a unique care and repair service where you can have a loose seam sewn, put new in, or even buy a single glove if you have lost one of your pairs. That way, a new pair of gloves is a really good and sustainable choice
Which gloves should I choose?
We have brought home the most beautiful gloves, both in catchy colors and in neutral colors. The gloves comes in three different kinds of lining as well as unlined. The unlined and silk-lined gloves are suitable for the cool days and wool and fleece for the winter cold. And then they come in a wonderful selection of colors; yellow, red and pink, as well as white and black.

Of course, you have to choose according to what you are going to use your gloves for and what you are going to use them with. The red gloves are an obvious choice if you want to wear them to your red beret from Diefenthal. The beautiful gloves with buttons are an obvious choice for a complete vintage look with a princess coat and swing skirt, but the more cool classic 'motor' gloves are perfect for the sweatergirl or rockabilly look.
When you buy yours gloves, therefore, you can think of matching them with the rest of your outfit. Do you have several coats, boots, berets? Think in sets, so that there is always a color that goes again, then you get a really nice uniform look, as you used to in the past.
If, on the other hand, you have all things in only one color, you can consider one contrasting color, which may suitably be on gloves and Alpine hat.
We are always ready to help you choose what is best for you. Stop by and see the selection of classic gloves from Rhanders Gloves.
Best wishes,
Team Mondo Kaos
---