Great tips that just make your everyday life easier! Little things you had never thought of that you could do something about, and that can just make a huge difference. This is such a tip that Stine shares with you here ..
With all the beautiful ones Mondo Kaos dresses, this tip is indispensable, and we hope it will help a lot of people to have an even more beautiful summer full of dress joy.
'Since the summer of 2018, I have felt like a new woman! Every single summer since I became a teenager and got a pair of good thigh basses, I have either had abrasions or combat sweat in a pair of cycling shorts underneath the dress.
But in the summer of 2018, which by the way was insanely hot until the month of October, my lovely friend advised me to try smearing myself with deodorant between my thighs before going out in the sun.
At first I did not fully believe in her, because after many years of "wear and tear trauma", it could not fit that so little could do it.
But it did! It was almost magical. I went for the first time in many years but completely bare legs under mine summer dress, and not the slightest thing happened! There was air and rustle under the skirts - it was just amazing! '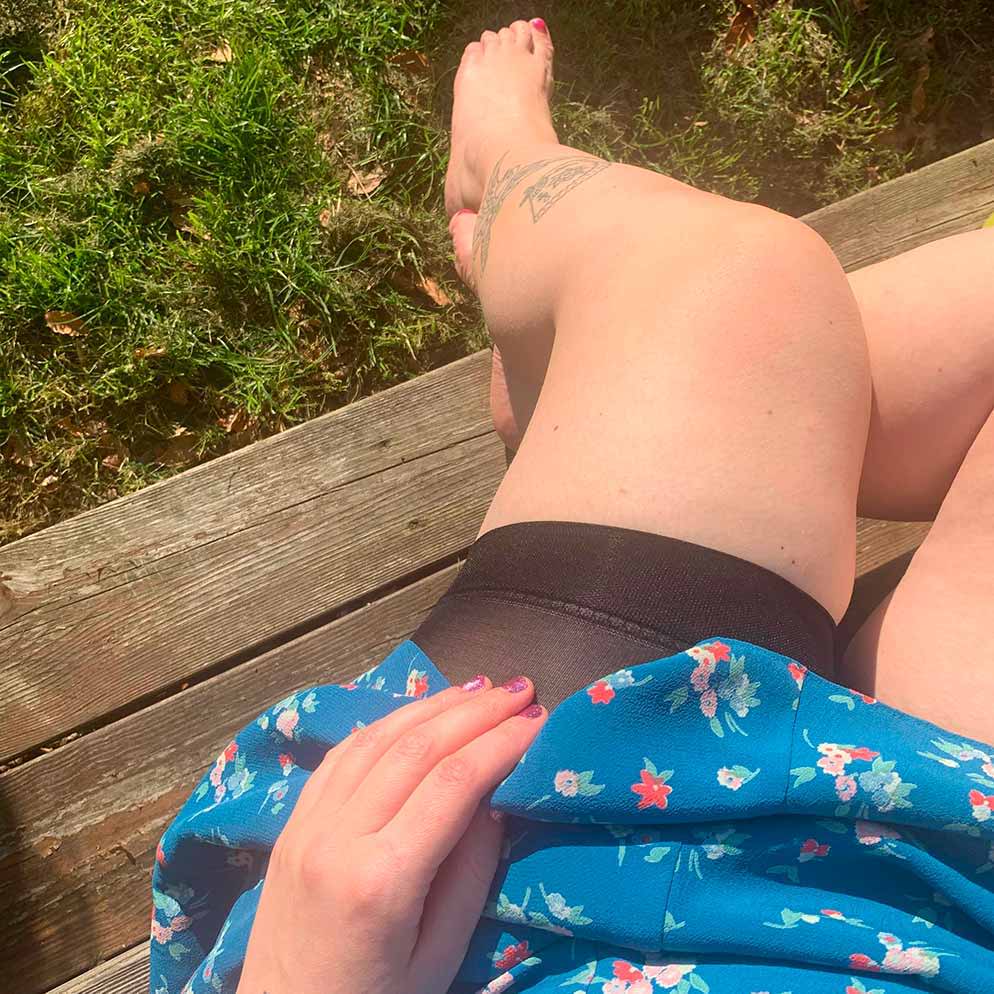 'The reason why this trick with the deodorant worked is that deodorants contain an antiperspirant which simply closes the leeks and thus the sweat supply. It is the sweat that helps to create the friction between your thighs that gives you abrasions.
I use a regular roll deostick, and I often buy them when they are on offer for a flat 10s. There is more than right in a single for one season :) '
Below you see a selection of Stine's favorite summer dresses as well as sandals that she is wearing on this page. And in the picture TV, Stine's labber summer thighs are with deodorant, but also with the beautiful new ones shaped shorts from Swedish Stockings, which is also worth trying against sweaty summer thighs ;-)
'You can also use the deodorant under your feet, so you get rid of sweaty feet in yours sandals, and if you use an oil for the whole foot and your toes at the same time, you reduce the risk of blisters etc.
For those of you who are allergic, I would definitely recommend you to buy a deodorant without perfume and other fun. And if you do not like to use antiperspirant on your body at all, a pair of good cotton cycling shorts can of course also help. Alternatively, we also just got the new ones shaping shorts from Swedish Stockings, they will just be able to shape up a bit, while at the same time relieving the thighs from sticking. '
'This was my best summer trick. I have been practicing this since 2018 and it works incredibly well for me. Of course, I can not promise that it will work for you, as we are all different, but try it and see if it can help you too. '
Good summer greetings,
Stine, Mondo kaos
---