Get in the Christmas spirit with us Mondo Kaos
Nostalgia, Christmas spirit and December fun
Then it became winter, the month of Christmas is knocking... How do you make the short days turn into something cozy and festive? As always, we have wonderful outfits for your December gatherings, everything from Christmas fun and walks to Christmas lunch and Christmas ball. We have also collected some suggestions and the top 5 best old Christmas movies for a lovely Christmas December in a vintage mood.
Again this year we can gather and celebrate with all those we care about, but the world also looks a little different than we probably imagined last year at the same time. In the middle of a time of crisis, it can be the very best medicine to see the nearest and dearest, and to have fun with them and celebrate family and friendships.
Outdoors in December - Vintage knitwear and coats
Make use of the few light hours in the day to get some vitamin D in your account! Maybe we can't exactly go sledding in the snow, but at least we can get outside. We have to go out for long walks in nature, and you can do that alone, perhaps with a good (Christmas) podcast in your ears or an audiobook, or you can take the opportunity to see your friend, perhaps with some warm mulled wine the thermos bottle.
If you like skating, you can live out your inner 'Ice Princess' dream with the fine Emmy dresses in soft merino wool. And of course your indispensable Ice Skater Cardigan.


For your outdoor look, we currently have lots of beautiful ones coats in true 'winter wonderland' style.
See all the beautiful coats with an hourglass figure, including the absolutely irresistible and nostalgic Sherlock #2 coat from Emmy Design.
How do you get into the Christmas spirit?
Advent wreath and Christmas tree


Do you also belong to those who roll their eyes when the first Christmas carols are played right after the autumn holidays? But the 24 December days leading up to Christmas often pass so quickly that you don't get to enjoy the special time at all.

After all, you can make an Advent wreath in good time, and thereby be reminded that December and the Christmas season are just around the corner. Did you also know that the color of Advent is purple, and that you can therefore appropriately wear beautiful purple dresses during Advent. We have beautiful boats purple swing dresses and 50s style pencil dressr. Add a Christmas brooch if you want it to be really Christmas.
Top 5 vintage Christmas movies for your December
5. Meet Me in St Louis from 1944

4. White Christmas from 1954
3. Nøddebo Rectory 1934 or 1974
2. Far til Fire i Byen (yes, the one with the Christmas ball in Nisseland) from 1956
1. It's a Wonderful Life from 1946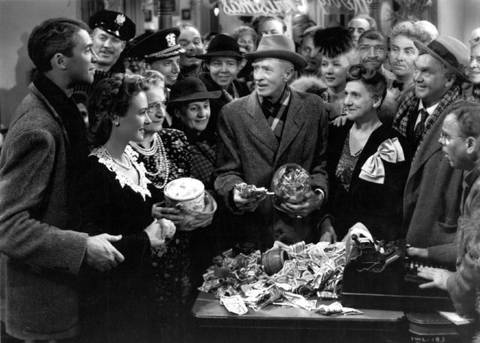 Christmas baking, Christmas books and Nøddebo vicarage
Perhaps you can consider what best gets you in the Christmas spirit. It doesn't have to be the big Christmas fanfare, you can also take it easy. In the evening, you can read some of your favorite books that take place around Christmas time, or watch films and series that you associate with Christmas. It can also be smelling and music getting you in the Christmas mood. Maybe a lovely scented candle or home-baked cookies while playing your favorite Christmas playlist.
It may also be that you are going to the theater and see some of the plays that go on just for Christmas! The theater can also become a wonderful Christmas tradition, and here you can also dress extra nicely in, for example, a beautiful swing dress or a velor trouser suit. The Nutcracker, Nøddebo Præstegård, or some of the other wonderful performances that you can watch in the lead up to Christmas.
The little Christmas parties
Are you going to invite friends or family for Christmas fun in December? Maybe it can just be having friends over to watch a Christmas movie and drink mulled wine. Or maybe something as old-fashioned as getting together and making Christmas decorations. Turn on (the energy-saving) string lights, or light candles and dress up for a wonderful Christmas get-together, for example in the atmospheric Jenni dress with moon and stars. Or some of the beautiful ones checkered dressr in the navy tones.
In English-speaking countries, this year's Christmas card is a must! The English have long Christmas card lists with those they are 'on Christmas cards' with. It is actually quite nice to write Christmas cards, and you can buy the cards from welfare organisations. If you don't have a lot of faith in the postal service and/or can't bear to write by hand, a nice e-mail can also do it. Attach a photo or an online Christmas card if you want to make it a little more.

Throughout the Christmas month, it can be great to dress up nicely in all the most beautiful vintage style dresses and outfits you have. It's that time of year when it just fits so well! So go ahead with all the red and green dresses and wear them on weekdays for a little extra Christmas spirit.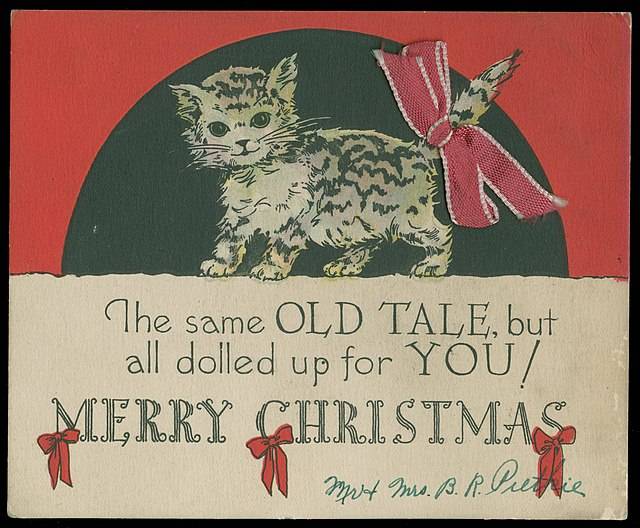 This year's Christmas lunch dress
Have you thought about what dress to wear for Christmas lunch, or perhaps for Christmas Eve?

As always, we have the super festive dress in velour, with sequins, with glitter and of course in the delicious feminine vintage cut.
Depending on the type of party your Christmas lunch is, you may be looking for different dresses. If it is the year's second biggest party bang, it is, for example, a different dress than for a festive Christmas lunch 'dinner'.
The festive sequin dresses are perfect for the big party, and for the New Year's party, while glitter and velor dresses are especially nice when they sparkle in low lighting. If you are more into trousers, we have the most beautiful velor trouser suits in a festive cut, perfect for those of you who want something other than a Christmas dress. The colors are dim and come into their own in the subdued lighting and candlelight.
See also the completely unique Hollywood-inspired dresses from Rebel Love, which are perfect for that very special Christmas event.
Retro Christmas in a nostalgic look
Should it be Christmas with a nostalgic undertone, there are the wonderfully red checkered tartan dresses.
Just like in English-speaking countries, we have started to take dice as something that suits the Christmas mood. Therefore, you can also choose one Christmas dress in e.g. tartan check. In the best cottagecore style, you can wear your checkered dress with one of the beautiful Emmy cardigans over it, for a more everyday and Christmassy look.
There is also always the option of choosing a red or green vintage style dress, and add red and green accessories, it can be discreet, with e.g. a red pencil dress with a dark green bracelet, or a green swing dress with a red scarf in the hair.
You can of course also wear your green swing dress with a red petticoat underneath and red shoes. This year we have the two new long-sleeved models Odelle and the Kennedy dress, which have come in a swing model.
Your Christmas dress can of course also be a completely different colour, eg navy or cream. You can make your dress Christmas by, for example, wearing your fine bracelet and earrings in silver or gold glitter, or gold shoes.
No matter what and how you get into the Christmas spirit, we wish you a wonderful Christmas season.
The warmest pre-Christmas greetings,
Team Mondo Kaos
---