New to the vintage style - a Mondo Kaos
A guide for you who are new to the vintage universe.
There are many ways to wear vintage clothes, and here in Mondo Kaos we have something for everyone. Today on the blog, however, it will be about you who are new to, or on your way into, the vintage style. It may be that you have just discovered the wonderful universe of beautiful dresses, and waisted designs, or it may be that you have long thought that vintage clothes looked beautiful and lurked in beautiful pictures, but did not just feel that you could wear the style yourself.

We therefore come today with a little guide on how to start wearing vintage inspired clothing and accessories.
There can be many reasons why you love the vintage style, maybe you do not feel that the changing fashion suits your mind or figure, nor do you feel the ordinary basics you may feel completely yourself in. Maybe you are looking for a more unique look, or one loves a part of the historic fashion look. Or you are looking for a few special things that make the everyday wardrobe more exciting.
The reasons to wear and love vintage are many, and your reason can be just as good as everyone else's, because when it comes to vintage and vintage style, there is no 'right' and 'wrong'.
If you are absolutely new to it all you can also find help for concepts like vintage, retro and repro on the blog here, where we go into what the concepts cover.
What is my vintage style?
First of all, you might want to think about whether you are the type who has fallen in love with the 1940s style, for example, and wants to go fully into one period, or whether you are more into mixing both vintage and modern and all decades.
Vintage style is a lot of things, so there will always be a style or clothing that is just right for you.
Whatever suits you, for the vast majority, it is easiest to make a smooth transition from your current wardrobe to what you think should be your vintage style.
Below we guide you on how to find the vintage style that is right for you.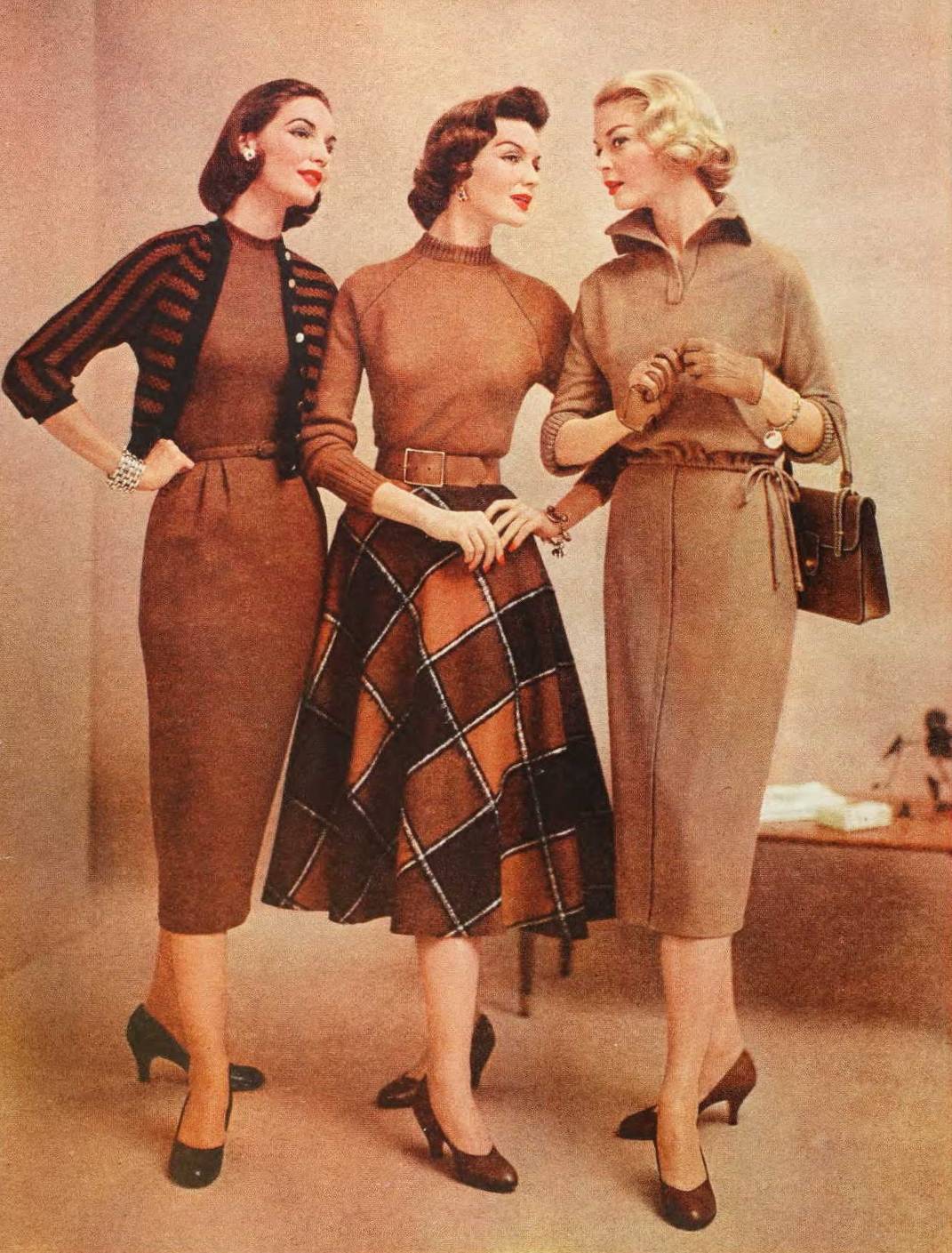 Where can I find inspiration for my vintage style?
If all the new vintage clothing is overwhelming and you think it's either all or nothing, then take courage!
It is a good idea to go to Pinterest, for example, and make a bulletin board where you store pictures of all the clothes you think are particularly beautiful. (yes, we're on too Pinterest, so you can also save our pictures there 😊) Little by little there will probably be a picture of what you feel attracts you to the vintage style, and you can start dividing your bulletin board into what you always fall for and where your love for vintage clothing therefore must be said to lie. Maybe you can think about what you think is more mundane and what is more event or party inspired.
Tip: if you are just looking for vintage or vintage clothes, it can be a little too wide and you will quickly discover a lot of pictures of mum jeans and 90s dresses (yes, NINETEN-90s). Instead, try keywords like 'vintage 1940s fashion', 'classic vintage outfit' or '1950s vogue' e.g. Save a picture and see what else pops up. Their algorithms are terribly good at finding what you like.
How do I go with vintage in everyday life?
What most people are afraid of when they start wearing vintage inspired clothing is to look 'dressed up', or attract too much attention. By starting with a single piece of clothing, and by choosing a color that is typical of you, it is only a small step.
We have more blog posts about vintage basics which one can look at a bit, but when starting out it may be a good idea to start by just going with a single thing. It can be anything from your shoes to one vintage style shirt. You can also make it extra easy for yourself by choosing a piece of vintage style clothing that is a bit in vogue again. It can be, for example, ruffles, dots or a specific color.

All decades of fashion always come back in the fashion picture again and therefore you can almost always find a garment that is not too far from what is 'modern'. Vintage style fashion is just timeless, and has the best from all eras.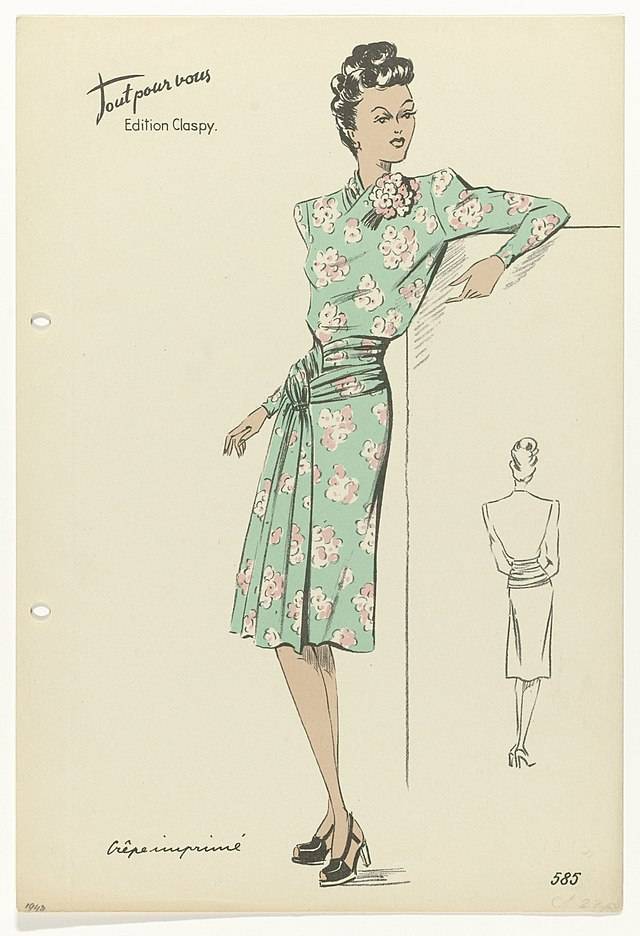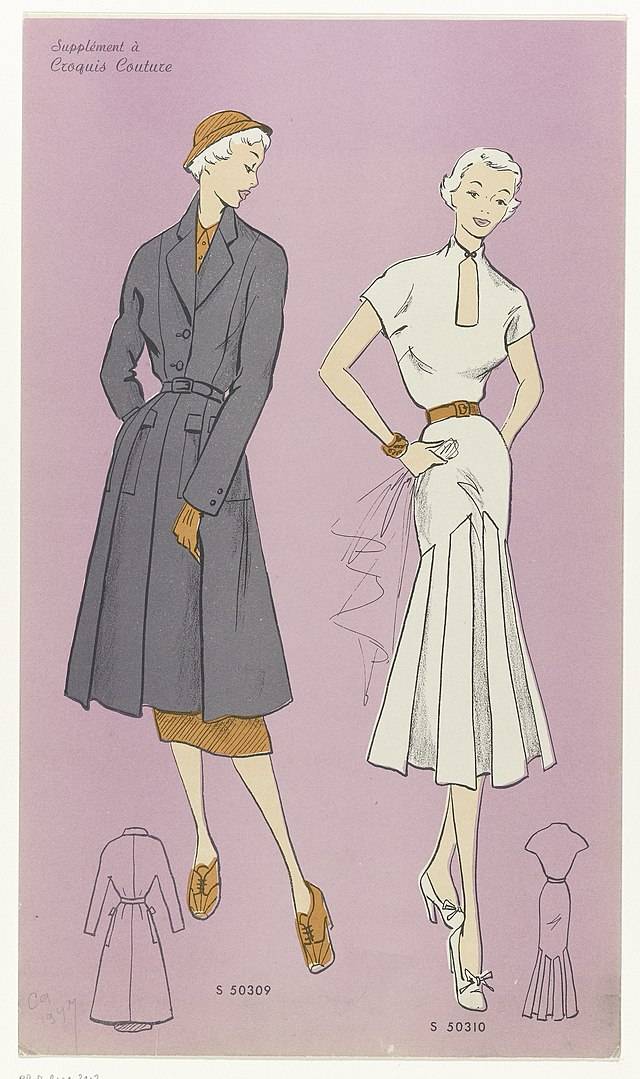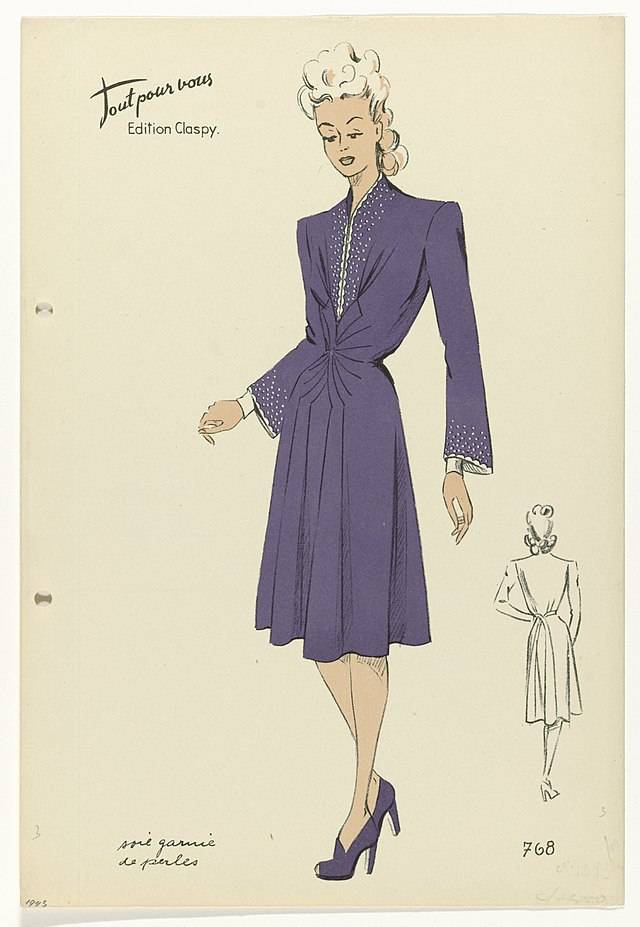 Vintage style dresses or individual pieces?
When talking about vintage style dresses many think at once swing dresses with large prints. But even though such a dress can be something very special, not many people want to dress like this every day.
I Mondo Kaos we therefore have many good everyday dresses, and some of them are in an absolutely timeless style, such as our slogan dresses from Bloomsbury or they beautiful shirt dresses from Very Cherry. Both are in vintage style, but can easily be styled more 'modern', so those with your regular shoes and jacket and modern hairstyle are easy to wear.
As you become more comfortable with the vintage style, you can then gradually add things like shoes and accessories and maybe makeup that will make the same dresses look far more vintage-like.
Start your vintage wardrobe with individual parts
Trouser girls are also vintage girls, so if you mostly wear trousers for everyday, you can easily start with our individual parts. We have lots of vintage styles shirts, tops, skirts og pants.
Look at your wardrobe, where is the most need for innovation? Should it be a couple of the beautiful ones high-waisted swing pants? Should it be a shirt or top for your modern jeans? Or should it be a high-waisted skirt?
Although vintage style is a lot of things, you can keep in mind that there is usually a focus on highlighting the waist, so a high-waisted skirt or a couple pants or vintage style jeans is a really good start if you want a change from a more modern to a more vintage silhouette. If you want to go a little slower, it might be a good idea to have one T-shirt with retro print or a vintage inspired shirt.
Even better is to choose a vintage set consisting of an upper and lower part. For example, a polka-dot skirt and a cream-colored shirt. That way, you can wear the two separately, along with something you already have in your wardrobe, but if you still feel like going all-in, you can wear your chosen 'set'.
If you choose to start with a single piece, you can choose something classic such as checkered or an off-white shirt. If you come home and still want to be a little more vintage, try adding vintage accessories or a red lipstick.
Wear vintage style for a party or big event
If you want to throw yourself fully into the vintage style, it can also be a great help to choose a beautiful vintage style dress for a festive event.
Here it is still normal to wear finer clothes than usual, and therefore it can be easier to throw yourself into something new here!
It may also be that it is for such an event that you feel like going all the way, and adding vintage makeup and a vintage hairstyle.
Find your own vintage style at your own pace
Mix your wardrobe in modern and vintage style
As you get more vintage style clothes in your wardrobe, you can also better recognize your own vintage style. And maybe you also get better at using things you already have with your vintage inspired clothing parts, so the look is vintage, even if not all the clothes are.
With Mondo Kaos we are always very focused on the clothes being flattering for you. That is that there will be vintage style clothes that are better for you than others. This does not mean that just because one swing dress does not dress you as well as one A-line dress that you can then never go in swing dresses, just that you then have to look a bit for the perfect swing dress, but that your A-line dresses are what you can just always wear no matter what.
It also means that on your vintage journey, you go exploring, and it may well be that it will be completely different than you had imagined to begin with, and that is exactly what is exciting.
Your own vintage style will creep in just as quietly as you find inspiration and add vintage style clothing to your daily wardrobe.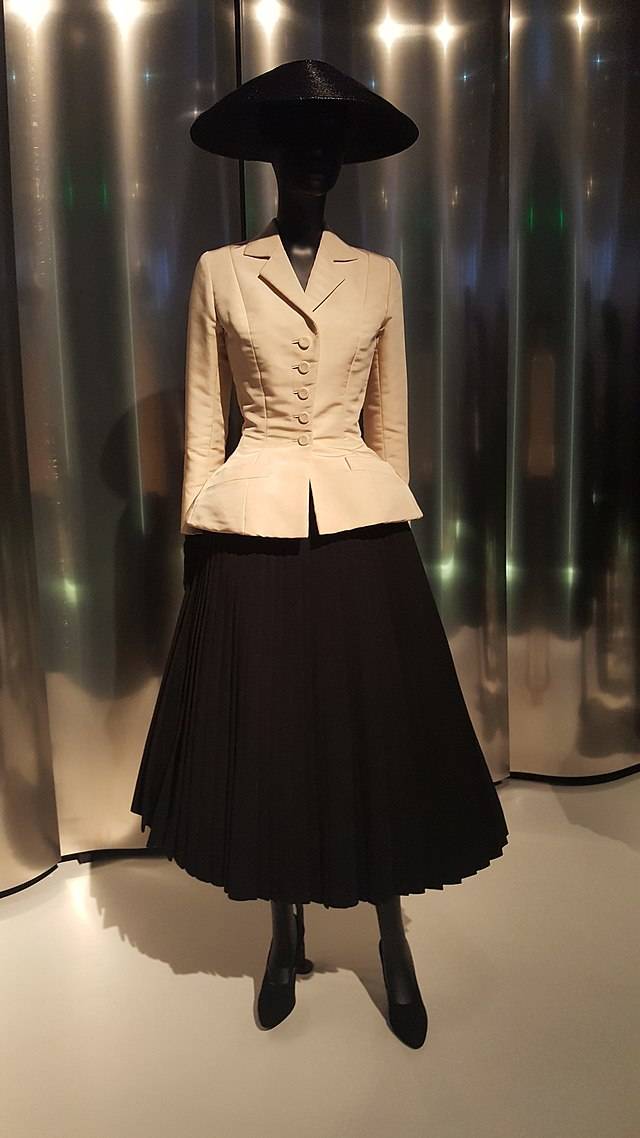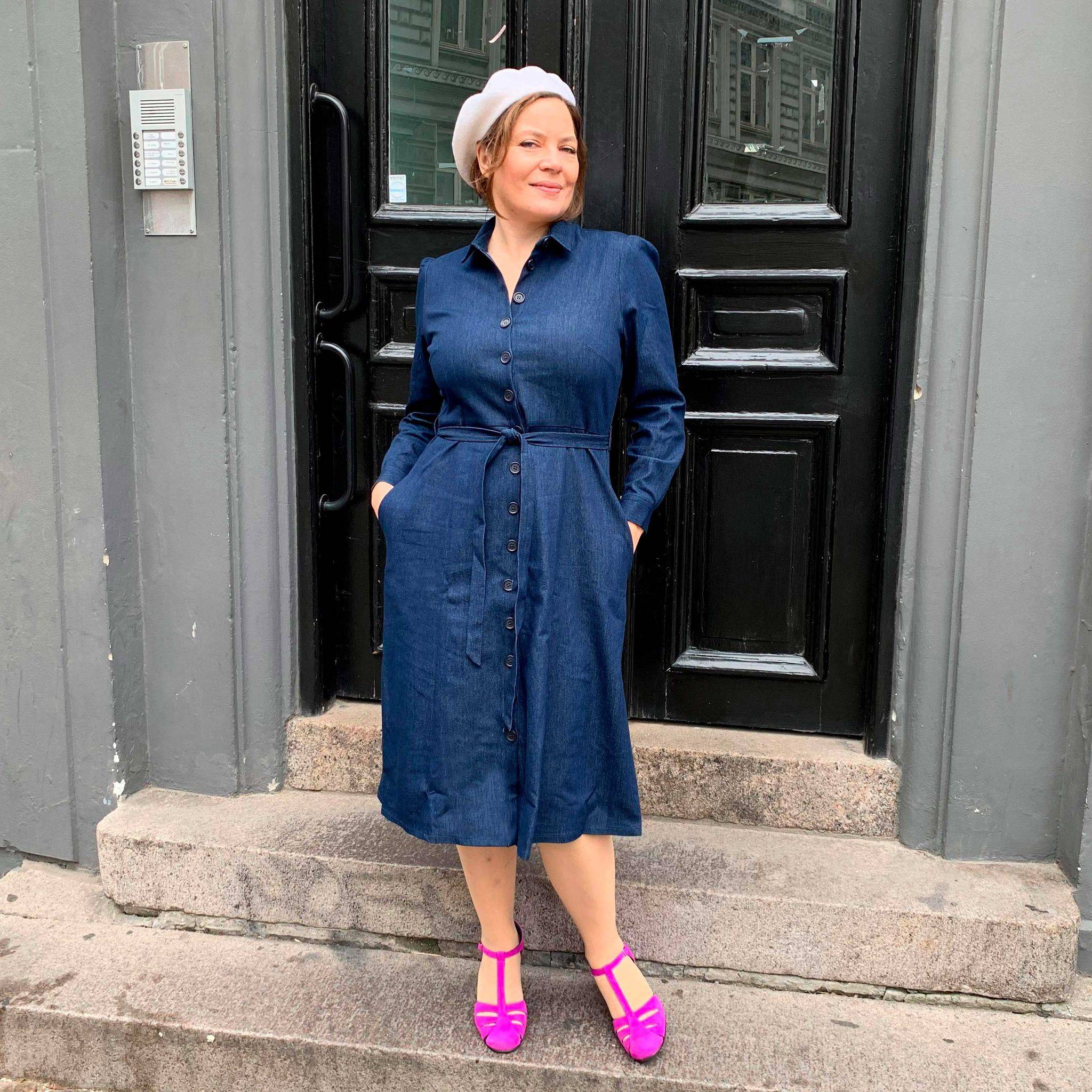 Do people comment on my vintage clothes?
It is very different how you want to be seen, and some are worried about attracting too much attention just around the style of clothing. Again, if you are slowly adding new pieces of clothing to your wardrobe, the social circle will probably not notice much. Eg. if you always go in pants and suddenly get in dress, your circle of friends will probably comment on your dress. But the same would probably be the case if you always wore a dress and suddenly wore a pair of nice pants. In addition, we who are used to dressing in style are also used to getting positive comments - because yes, we stand out, but most people think it's great when you 'dare' dress feminine. . And even for those who do not want too much attention, a comment that you look good is always nice.

If you need advice and guidance, we are always ready to welcome you inside our small vintage universe at Nørrebro in Copenhagen. If you have the opportunity to look past in person, we can help you further find the right cut for just you. If you are new to the vintage style, and have pictures of things you think could be nice, bring them along so we have an idea of ​​what it is you would like.
We look forward to welcoming you, to the vintage style and to Mondo Kaos.
Warm regards from the team Mondo Kaos ❤️
---