16 years with Mondo Kaos - Retro and Vintage shop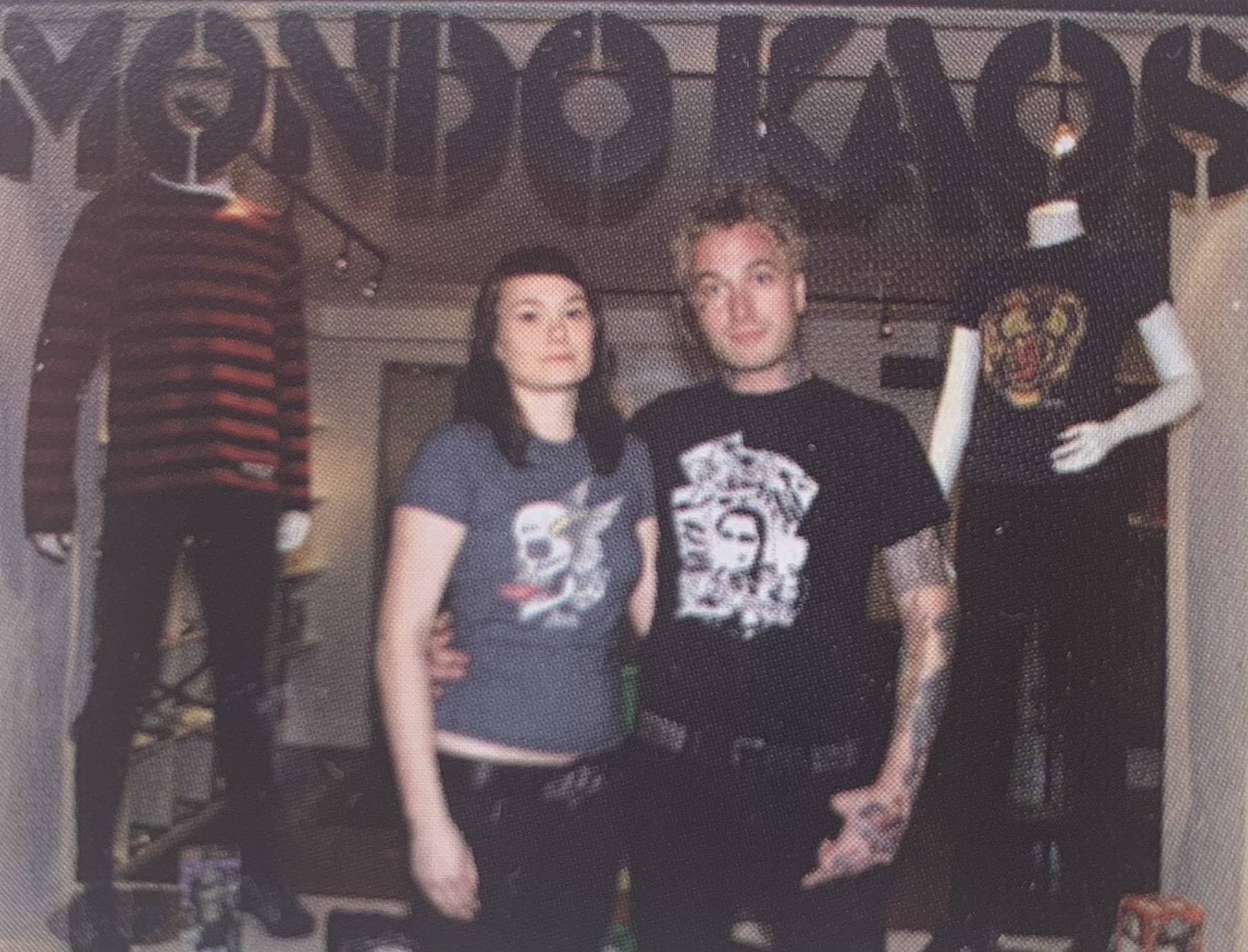 In October 2022, we celebrate our 16th birthday in Mondo Kaos. In this blog post, we take you on a trip down Memory Lane, and look at how it all started, what has changed and what is almost as it always was.
Have you been involved from the start? There are probably only a few who have, but nevertheless it is you, the customers, who have helped shape the store we are proud of today.
Mondo Kaos started in Birkegade 9 in smaller premises, and as a joint project with Ditte's boyfriend at the time. You can see them at the top of the first picture. It was a completely different logo and the style was a bit more cool "rock and roll".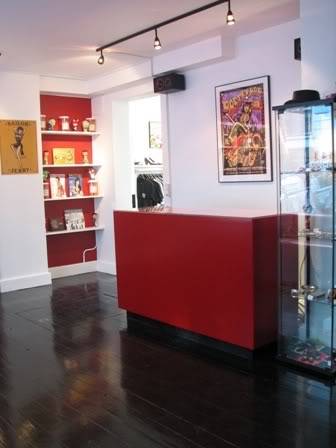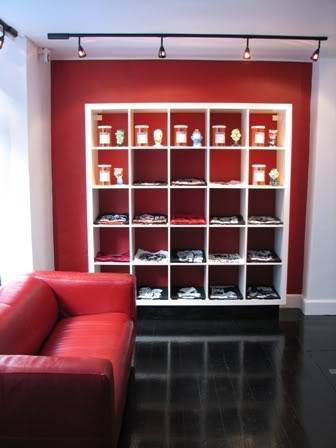 "Before and After" pictures of Mondo Kaos
The pictures above show the first one Mondo Kaos store, and below is the new one Mondo Kaos store, as it roughly looked when we opened our doors for the first time in 2012.
The two stores may look very different, but the idea behind it Mondo Kaos has always been to deliver the unique. And on that very point, everything is still the same today as it was 16 years ago. The idea is to have unique styles in the store that are customized Mondo Kaos' customers. In order to get in Mondo Kaos must remain a special experience.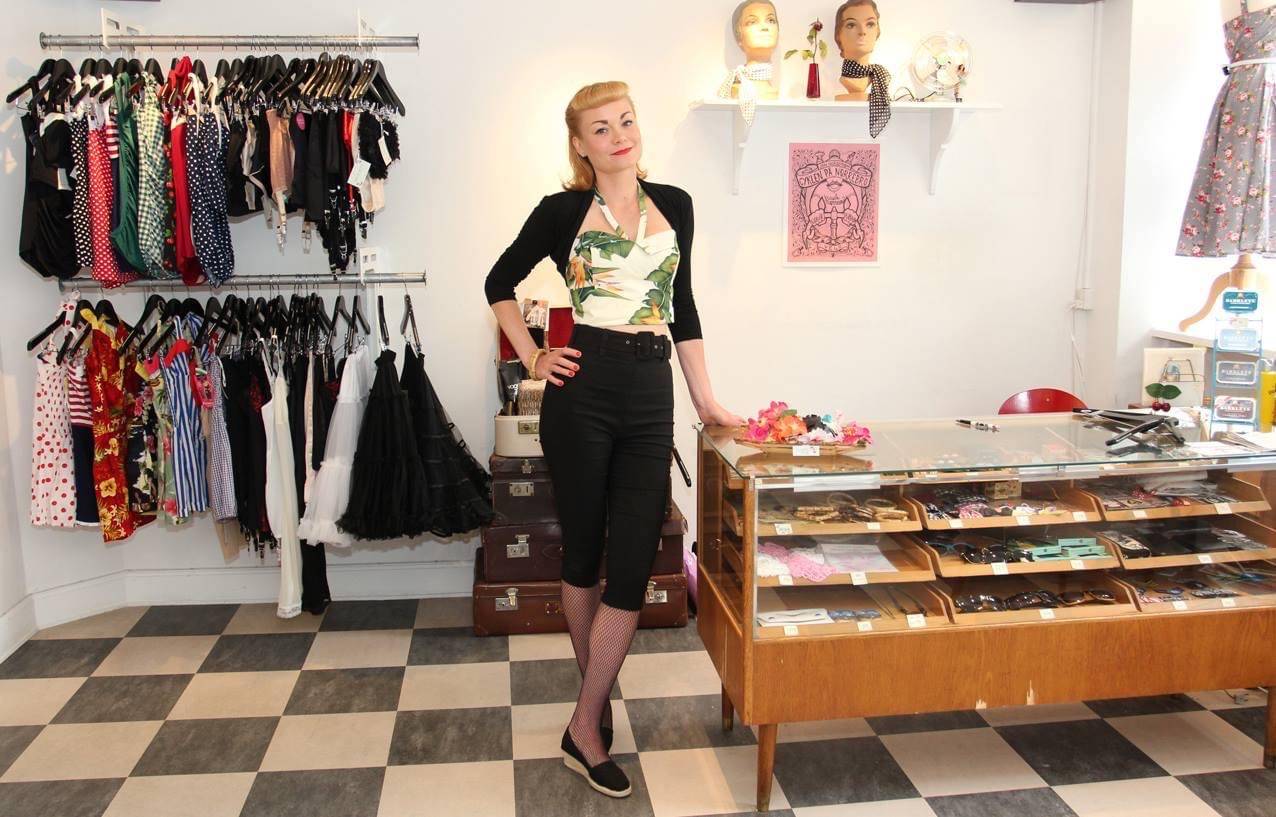 Here you can see Ditte in the present Mondo Kaos store, shortly after it opened.
Pand many of the pictures below can be seen Kirstine and Stine, who have been Ditte's core for so long, and whom many of our customers will know and recognise.
In the beginning was Mondo Kaos also involved in various events, e.g. Malmö vintage and Asfaltbal at Vesterbro in Copenhagen, as the pictures below show.

Mondo Kaos the team also goes to a trade fair in London every year and Ditte has participated in trade fairs in Los Angeles and Las Vegas in recent years, something the corona pandemic unfortunately put a temporary stop to. We look forward to taking it up again, and going on wonderful inspirational trips.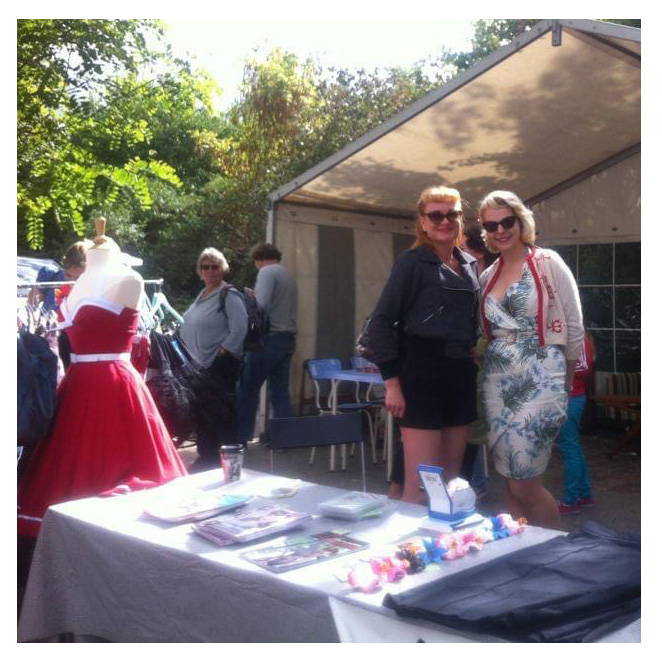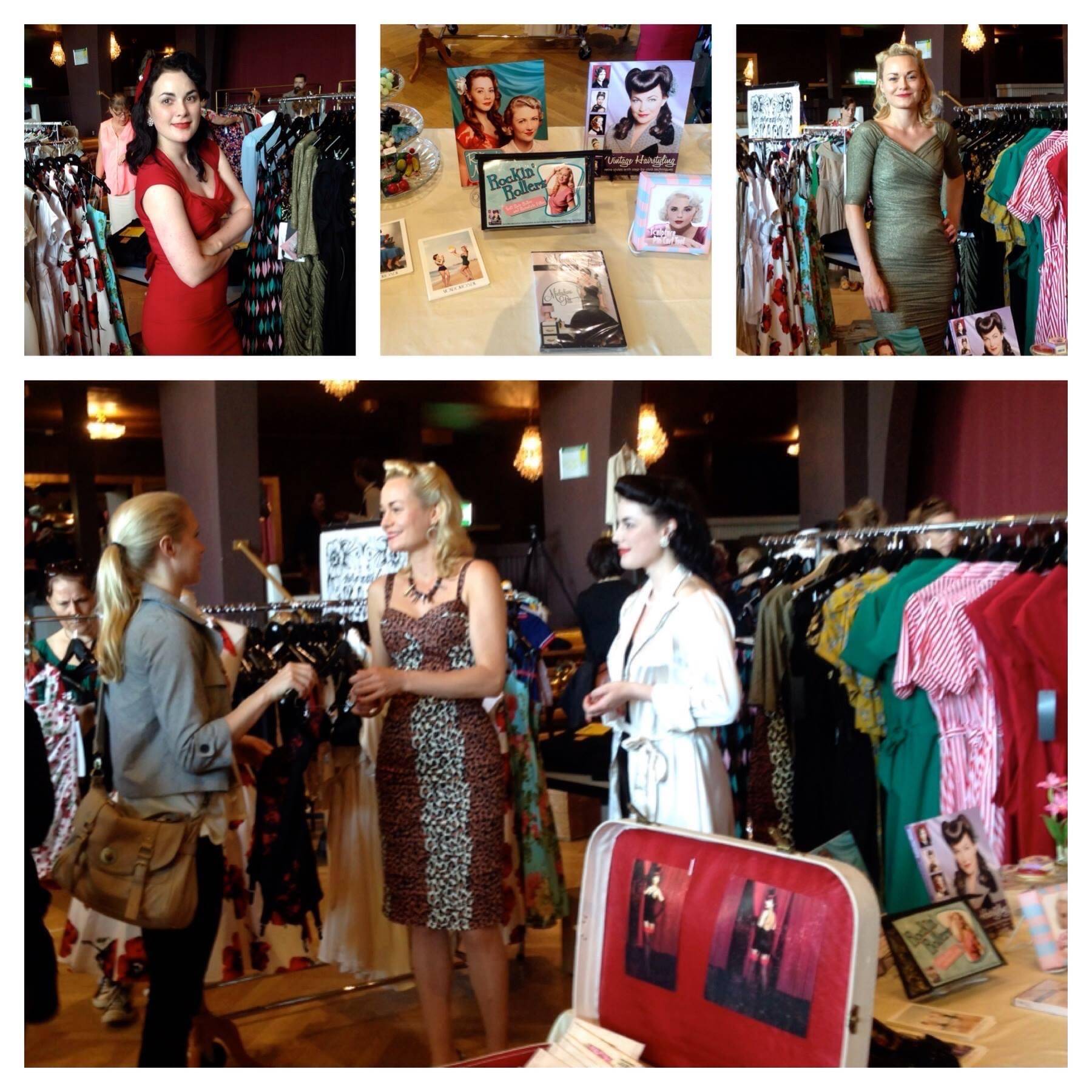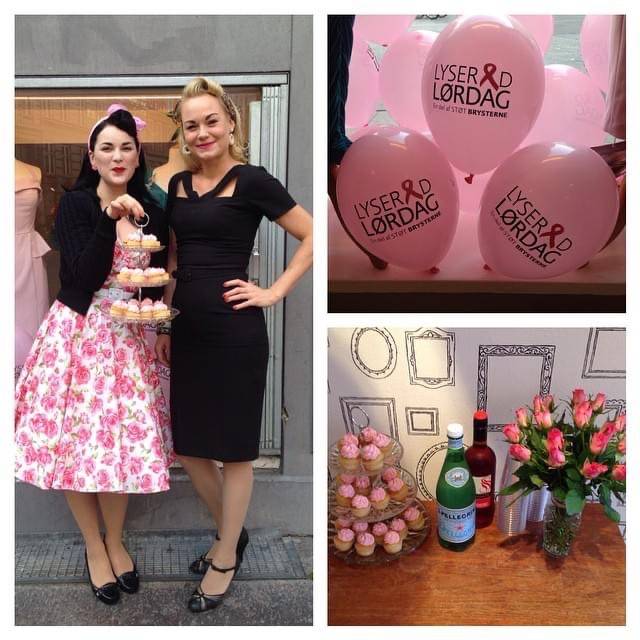 TV: Astfaltball in Enghaveparken 2012: Kirstine & Ditte. Middle: Malmö Vintage market 2014: Ditte & Katja. Th: Pink Saturday 2014: Katja & Ditte.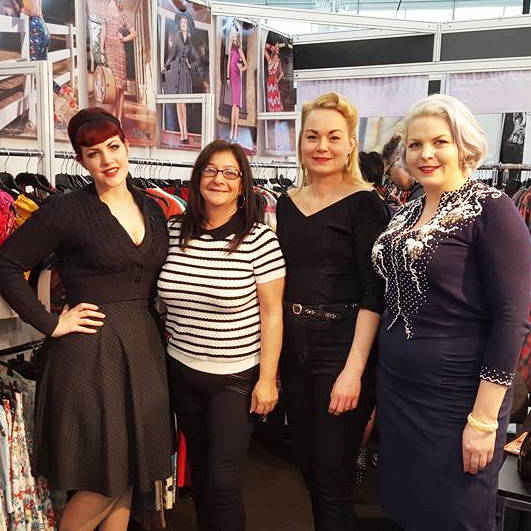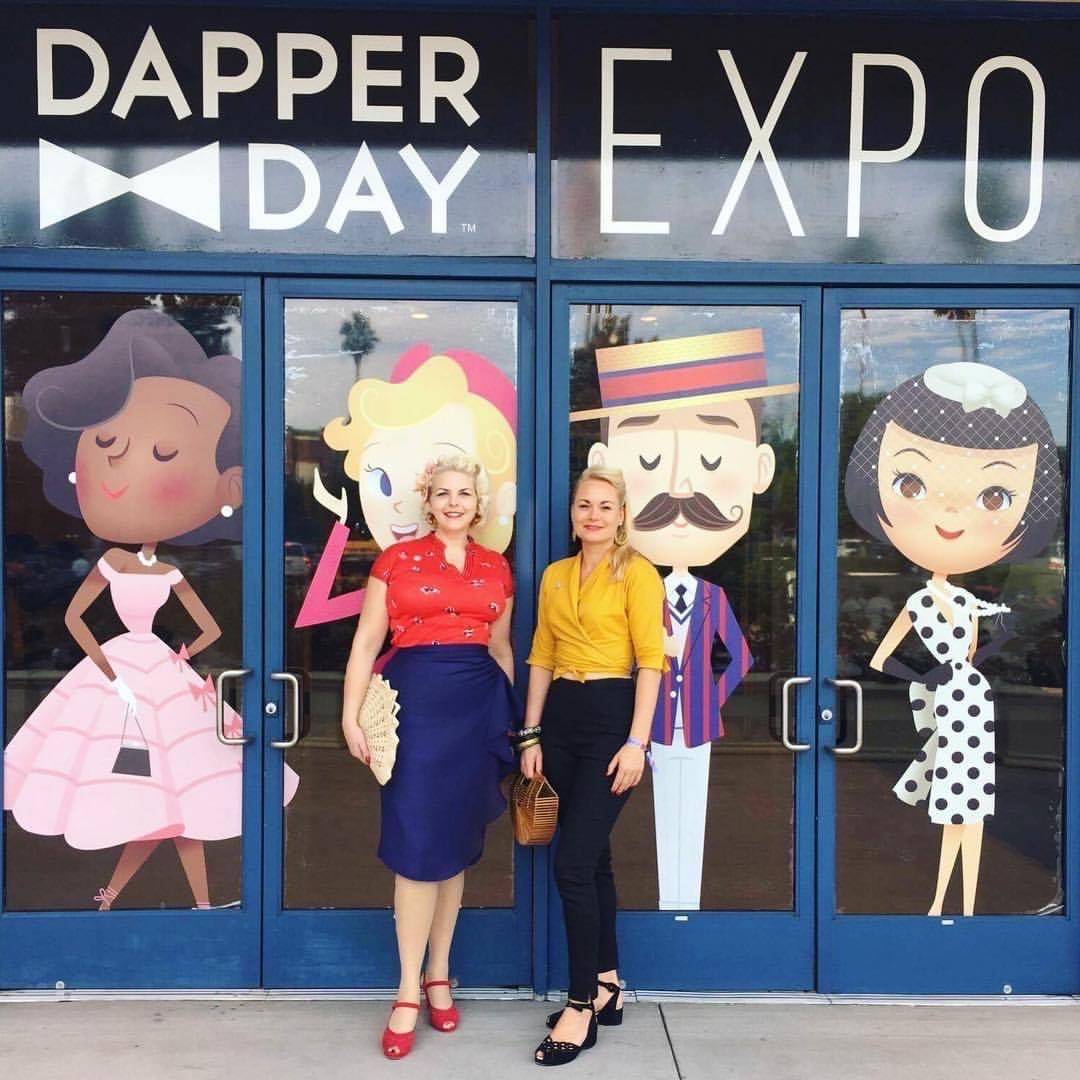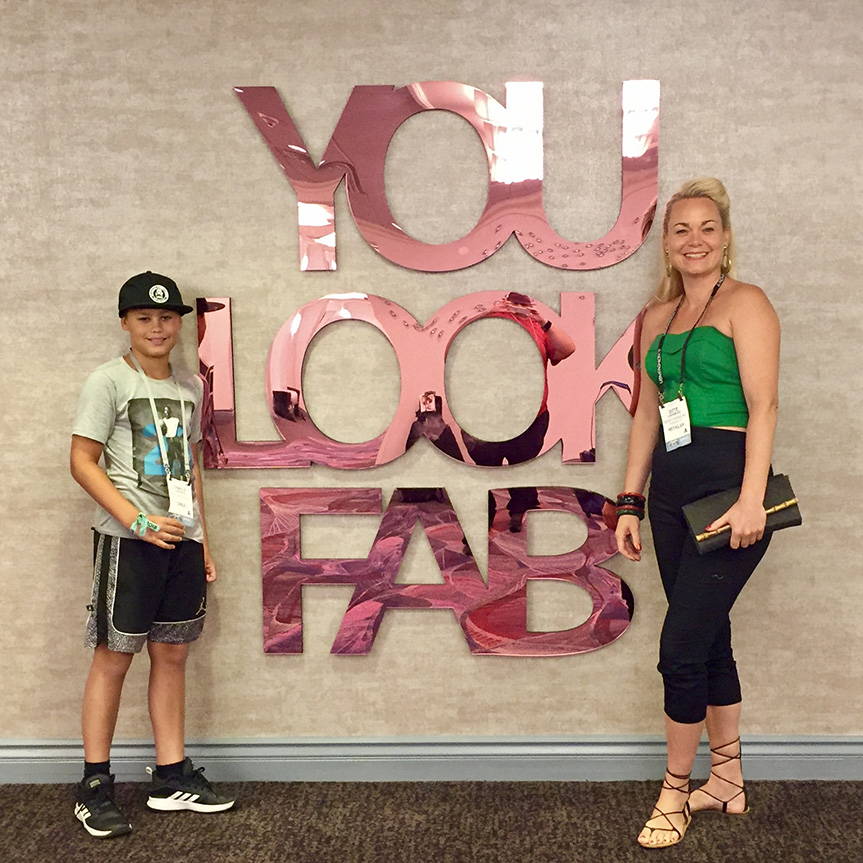 TV: Messe, London 2016, Stine, Ditte & Kirstine. Middle: Dapper Day, Los Angeles 2018: Kirstine & Ditte. Th: Magic, Las Vegas 2019, Charlie & Ditte
Mondo Kaos expanded with a webshop in 2010, which opened up to customers from all parts of the country, and even many places in the world. It gave us new challenges, but also the meeting with lots of nice new customers who come to see us when they are in Copenhagen.

We have often experienced that people who only know us from social media and the webshop are surprised that we are a small shop, but although we could sometimes miss a little more space, especially for festive occasions such as birthdays, the intimate atmosphere in the store in Birkegade also some of what we love about it Mondo Kaos.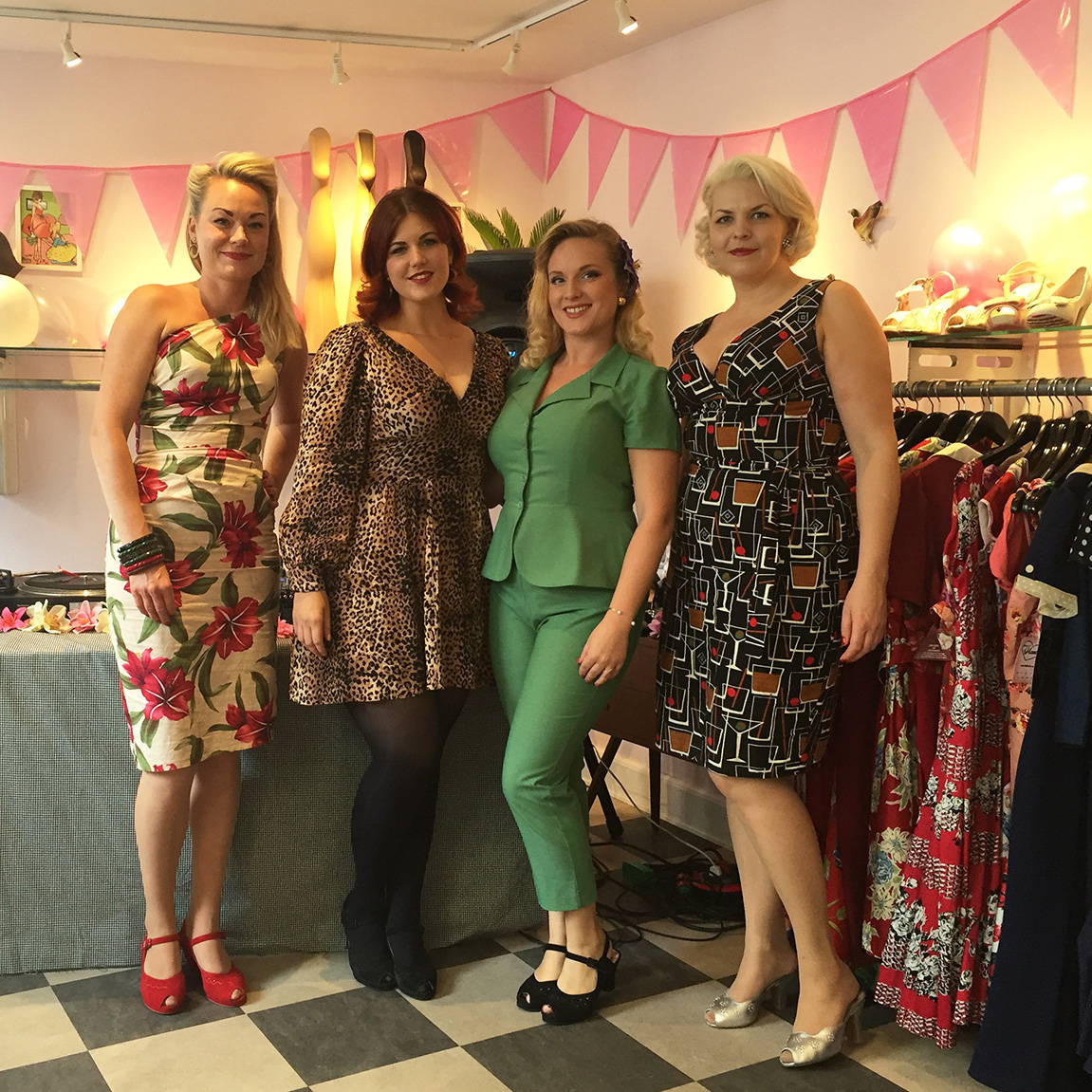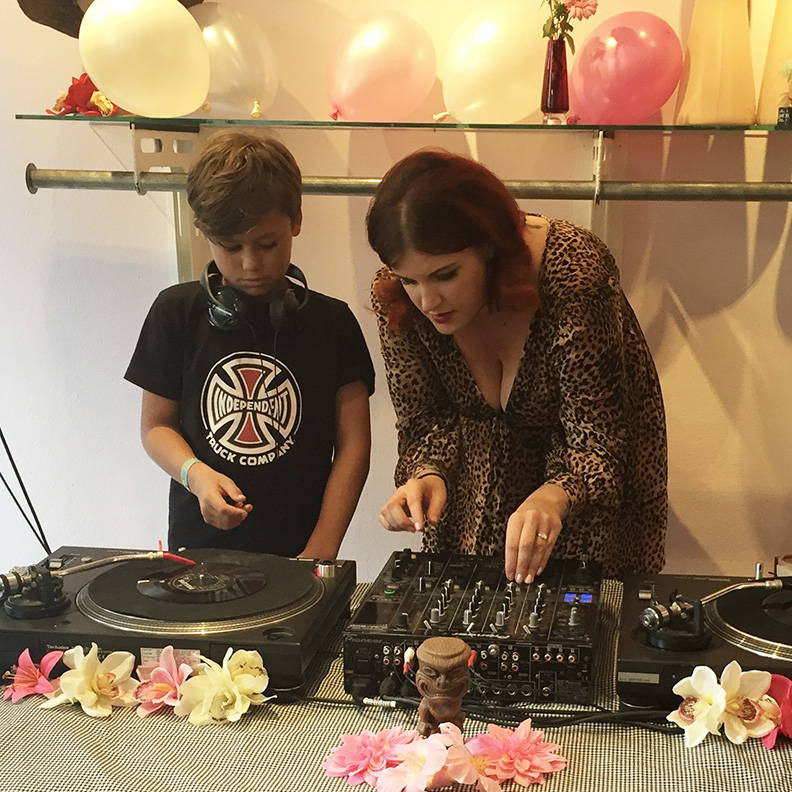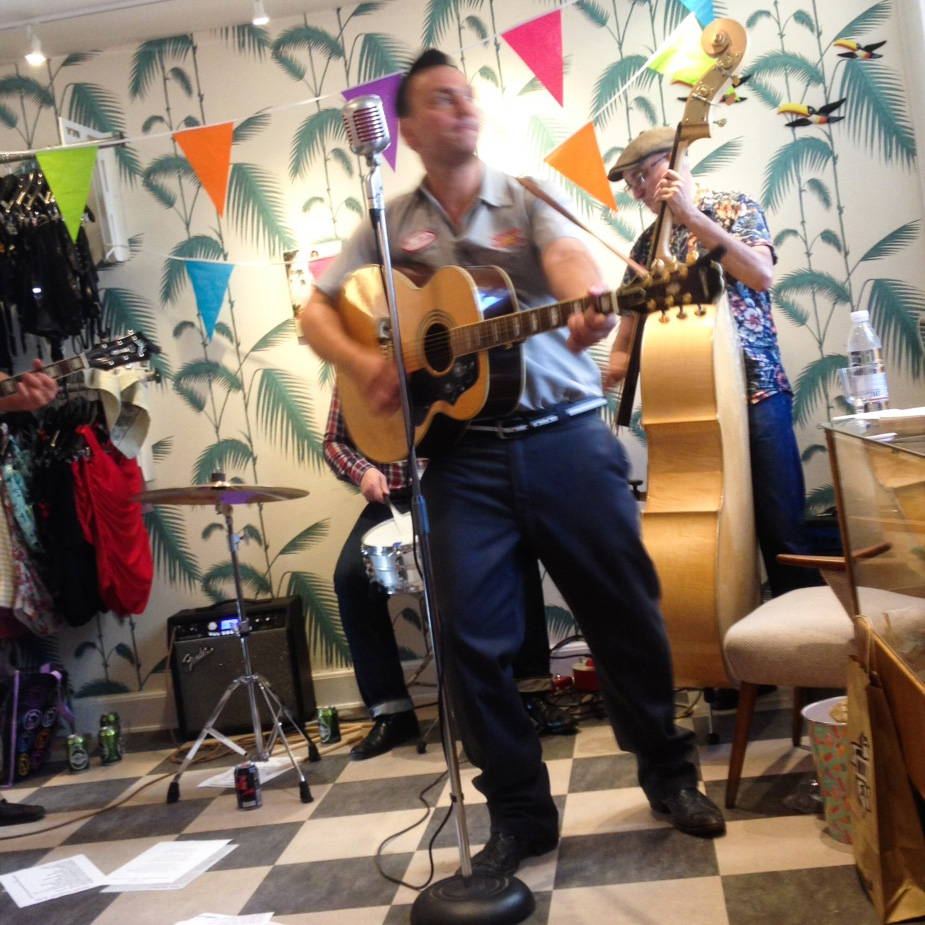 Mondo Kaos 10th birthday 2017: TV: Ditte, Stine, Katrine & Kirstine. Middle: Charlie & Stine. Th: Rune in front of Juke Joint Jumpers.
Mondo Kaos x Daisy Dapper
One of your wishes for Mondo Kaos came true when last year she got the opportunity to take over Daisy Dapper, and thus for the first time have her own clothing brand in the store. We look forward to seeing the upcoming collections that will be created with precise Mondo Kaos' customers in mind.

Like all other small businesses, the corona period and now the subsequent inflation have been tough, but of course we hope to be able to continue to deliver the completely unique Mondo Kaos experience for many years to come.
A lot has happened in recent years.
The boss of it all - Ditte, about whom you can read more here , moved to the USA in 2017, and left the day-to-day management to store manager Stine. She herself still manages the store from the other side of the globe.
We recently had to say goodbye to Stine after 8 years in the store, and are faced with saying goodbye to a new store manager per 1 November 2022. Hereby we turn the page for a new chapter in Mondo Kaos' story, and we are super excited about that!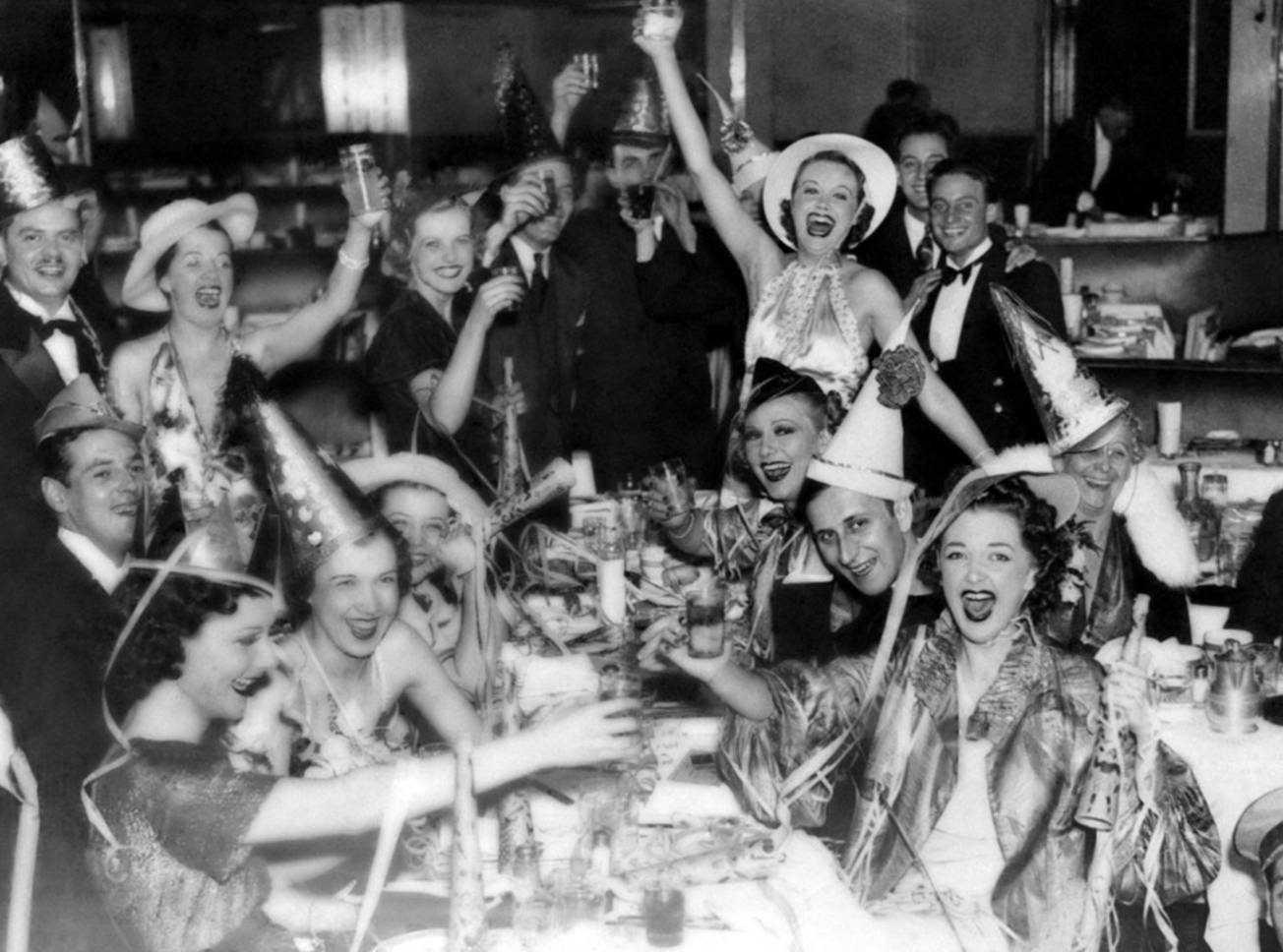 As already mentioned, we will shortly be welcoming a new store manager, Julie. We already know Julie as she has been a customer in the store for many years, and we are sure that she is the right choice to take over the day-to-day management of the store. We hope that you will all receive her very well.
And then we look forward to showing you the brand new styles from our brand Daisy Dapper, which will arrive in the store in November.
In addition, we are also very much looking forward to welcoming you again to our customer evenings and theme evenings. You will receive invitations to the first ones already next month.

Although the store has had growing pains for many managers, is Mondo Kaos remained true to himself.
We are a 'small business', and will remain so, because this is the only way we can deliver the service that is at the core of us.
Therefore, it is also together with YOU, the customers, who are the focal point that we will celebrate our 16th anniversary.
We have decided to celebrate the birthday with a discount code of 16%, which applies from Thursday 27/10 at 10:00 to and including Saturday 29/10 at 16:00. We hope to see many of you in the store, where in addition to the discount, there will be a little extra celebration these days
.
For those of you who don't have the opportunity to stop by, the discount code reads 'CONGRATULATIONS', and must be entered at checkout when you shop online.

Good shopping and many birthday greetings from all over
Team Mondo Kaos 💋
---